In 2020 HolaBrief grew up, and became more flexible, letting users not only use our briefing templates but also create their own. We also launched new exercises and project templates, to help our clients improve their briefing process. And in an effort to improve collaboration, we launched comments and more user roles with our Teams plan.
Forward 2021, with more people doing more with HolaBrief, facilitating workflow management became more important. So here's what we improved for you:
? Better projects list view
What looks like a simple change in user interface has behind it a whole effort to fit HolaBrief to the needs of larger agencies. Our extensive user research made clear that agencies have more active projects and need a way to quickly scan information, understand status, and move on with the next steps.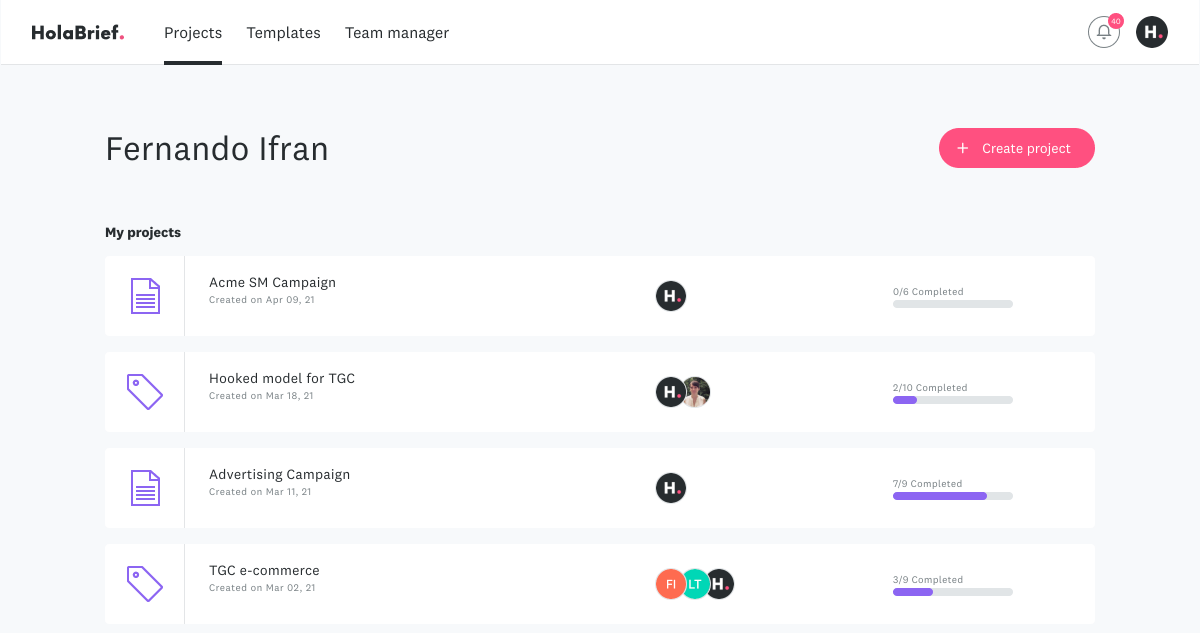 ? A page to manage all your templates
HolaBrief lets you create templates your team can reuse across different projects. So we created a project page where you can manage all of the custom exercises and templates of each project. We work in iterations and a lot more features are coming to this view, so send us your wishes and we'll consider them as we continue to refine our product backlog and roadmap.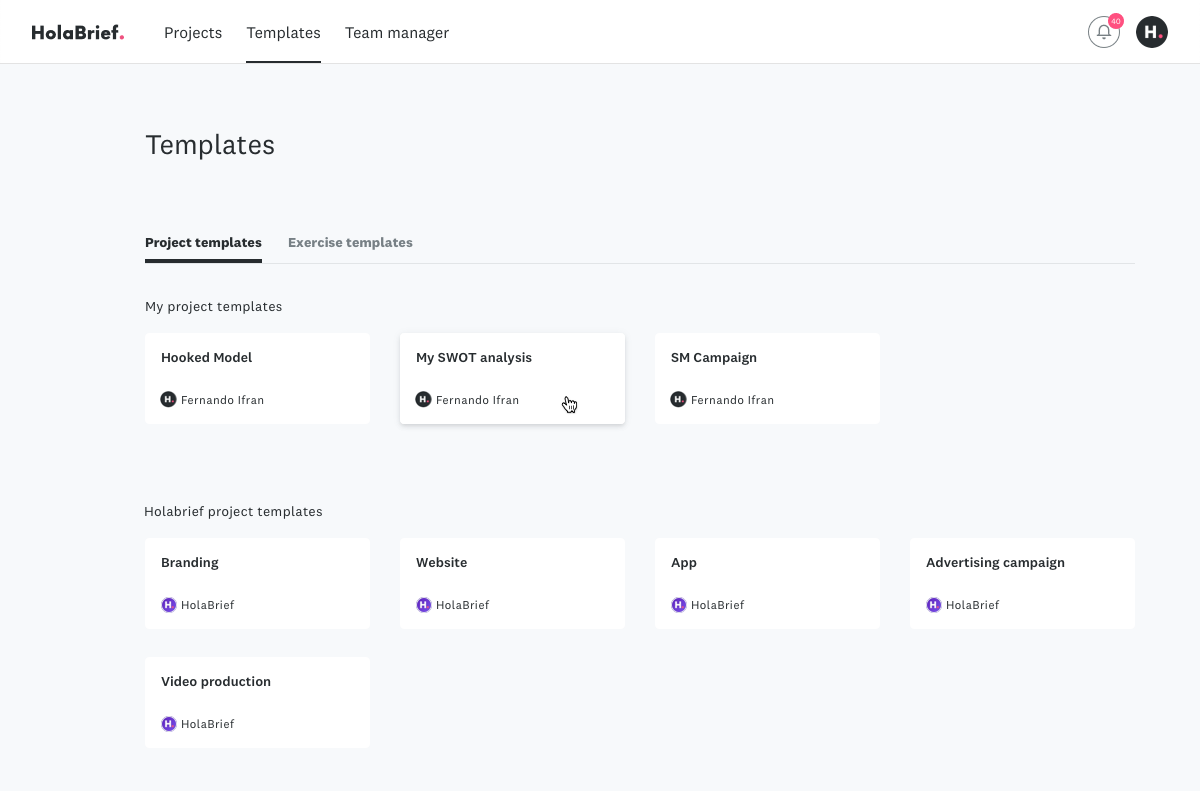 ?

Access to all exercise options from just one place

Users spend time in exercises before, during, and after the brief with the client, so we wanted to help you better discover all of the things HolaBrief can do for you at any given time. Through a better header, each user will have access to everything they need depending on their role, like PDF export, link sharing, access to comments, and much more, both implemented and in the roadmap.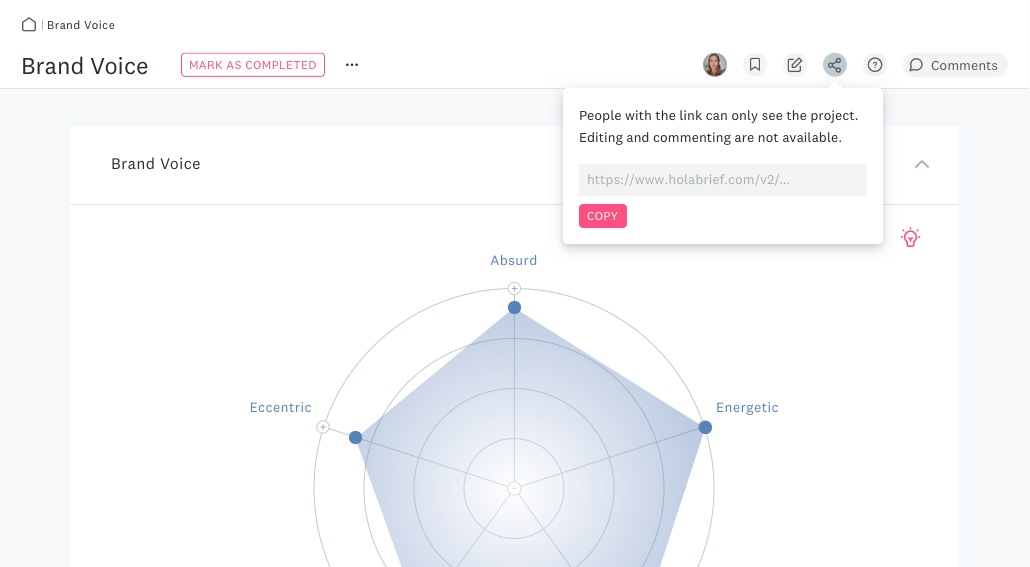 Stay tuned as a lot more new features are coming! Send us your wishes and we'll consider them as we continue to refine our product backlog and roadmap. ?
New to HolaBrief and want to give it a try? Start a free HolaBrief account, create your template and give it a test drive.