? Easy link sharing of finished projects
Hard work pays off! When you finally nailed all the exercises in your discovery or brief and truly laid the groundwork for kicking off your creative project, HolaBrief rewards you with: confetti and a shareable link! Now you can impress your teammates and clients and get a sign-off faster with just one click.
Every time a discovery or briefing project is completed – or all exercises are marked as done – a modal window will open automatically allowing you to easily copy the link and share it.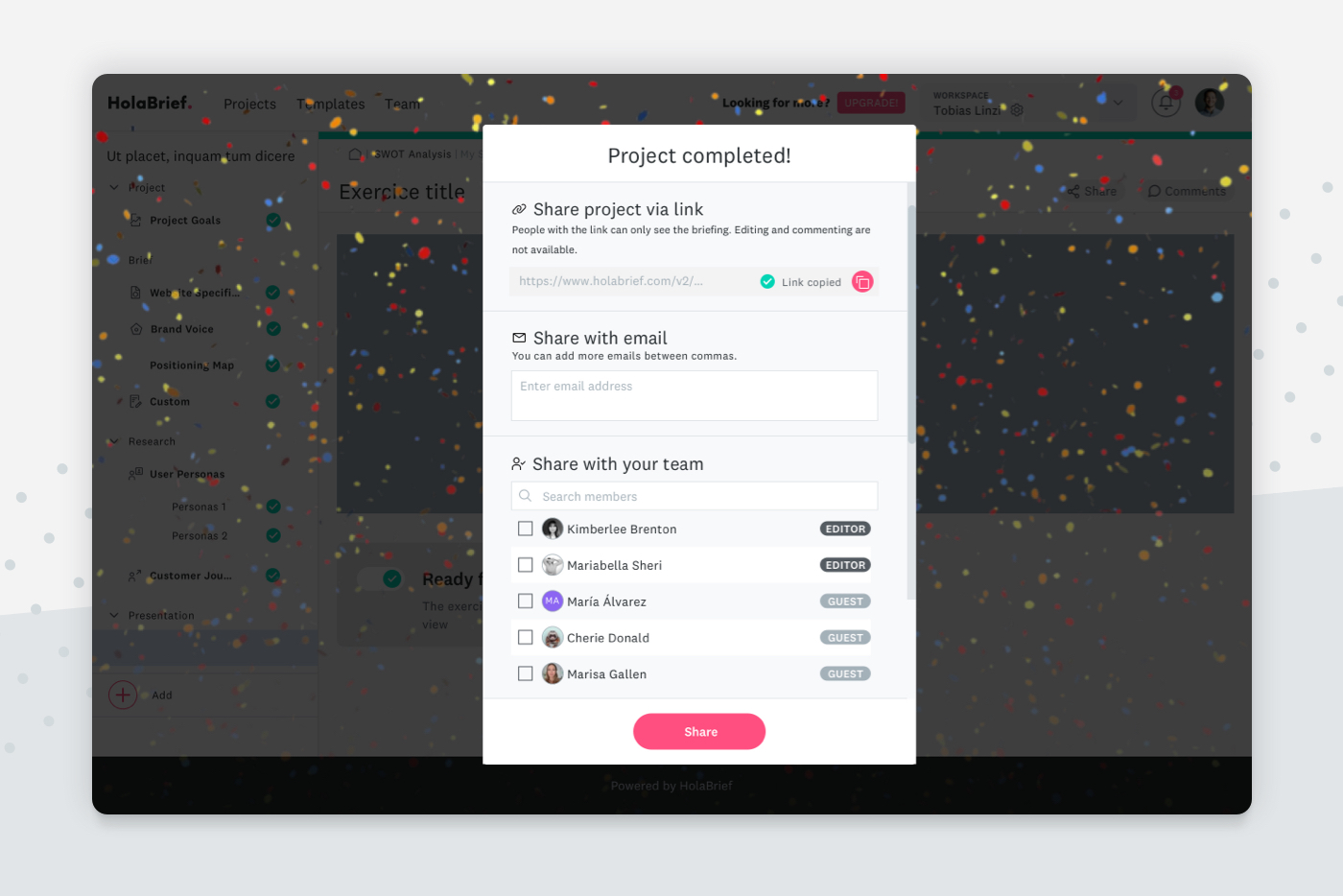 ? Improvements
Public view makeover.
We improved the public view so shared projects look even better. We worked on spacing, adding icons on the sidebar, font styles, etc.
Template descriptions.
Now you see a description for each project template that would help you understand which template fits your needs.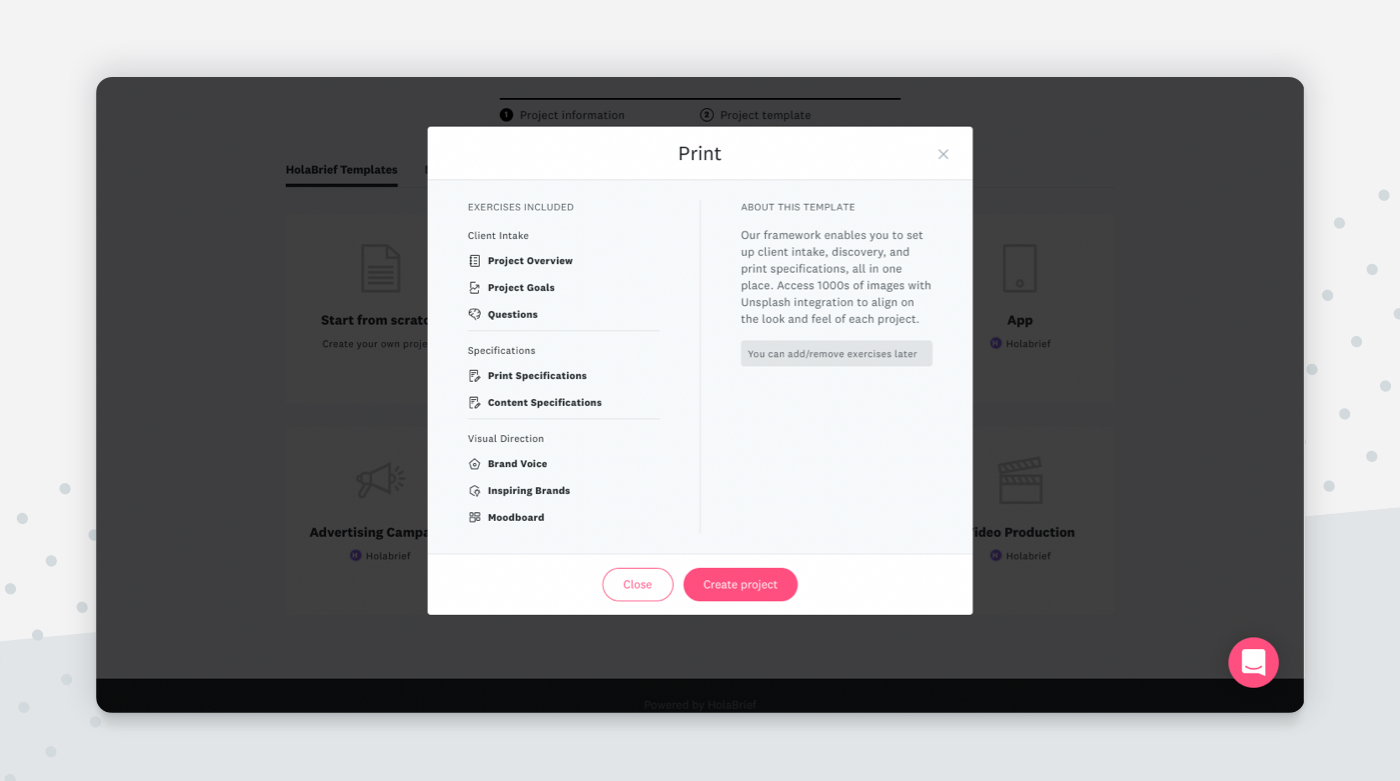 Edit mode on completed exercises.
This improvement removes the screen that was shown every time you opened a completed exercise of your project in HolaBrief. On this screen, we had 2 buttons: edit and preview. Now when opening a completed exercise you go directly into edit mode! We also added a preview icon on the exercise header so you can quickly have a glimpse of how it is going to look when shared.
? Bug Fixes
Placeholder texts.
Placeholder texts were not showing correctly. After fixing this, the result is a better experience for our users.
Public view.
We fixed a bug that was showing empty elements on the public view. Now when an element has no content, it will be hidden from the public view.
Have more feature requests or improvement wishes? Write to us with your suggestions and we'll be all ears.?