What are the most common branding mistakes? Whether you recently launched your first startup or you have owned a business for years, continually monitoring your branding strategies will ensure the story you are communicating to your target audience aligns with the mission and vision of your company. In order to properly do this, your company needs a strong brand. (If you are not familiar with the benefits of branding, click here.) More importantly, your company needs a brand that is developed with intention and a clear brand strategy. If you are not entirely sure if your brand is being used properly, or if you even really have a brand, read on, this post is for you.
Here are nine common branding mistakes your company is probably making and how to overcome them:
1. Not understanding the power of a brand
It's important to build a brand.
Many business owners simply do not understand the
proven benefits of a brand
, but ignoring the importance of a well-developed brand can cause you to miss out on huge financial gains, recognition, and a competitive edge, among a myriad of other benefits.
A strong brand increases customer loyalty and engagement and creates trust. Consumers are more likely to purchase products from a company with a clear brand story because it's easier for them to form an emotional connection with that brand. A well-curated brand also improves the perception of quality and recognition by consumers. Customers are much more likely to pay a premium for certain products because they are from a certain brand. This, in turn, allows your company to command a higher price and maintain larger profit margins, increasing overall revenue. Advertising costs can also be affected -- consumers who are loyal to your brand are more likely to recommend your brand to others, reducing customer acquisition and advertising costs.

The Gap's failed crowdsourced logo update. The company reverted to the old logo within six days, after increasing backlash from customers and the design community.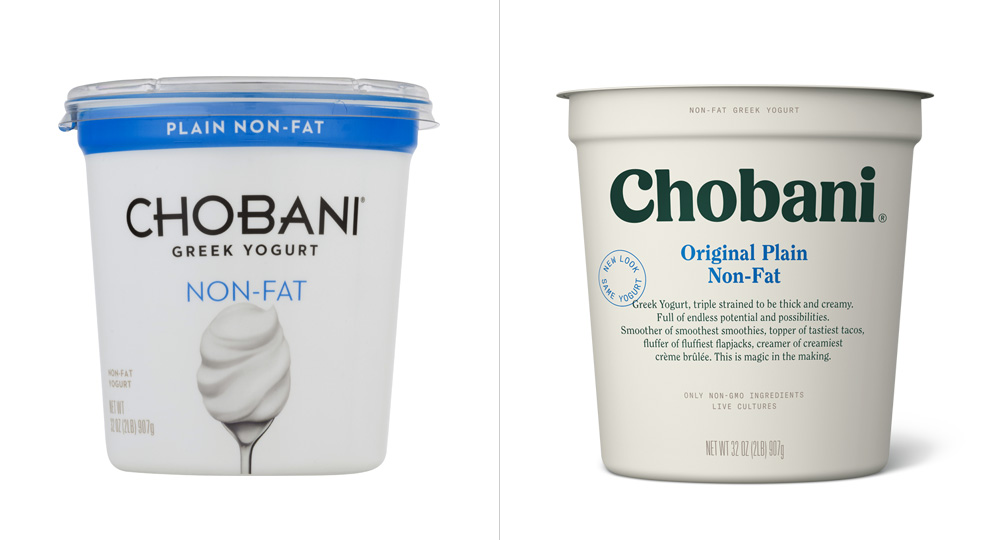 Chobani's recent facelift is an example of a strategic and effective rebrand.
2. Not creating strict brand guidelines or enforcing them
Once you build a brand, it is crucial to have proper guidelines in place, as well as a team dedicated to stewarding the brand. Creating a small team, even if only a part-time task force, to answer brand-related questions and to monitor brand usage across the company can prevent costly mistakes and strengthen brand value. Proper brand usage should be communicated throughout your organization. Make your brand guidelines and brand assets, including logo files, colors, and typography readily available, both within your organization and publicly. This can be as simple as having a simple web page dedicated to communicating brand usage and providing easy access to brand assets. Nothing dilutes the power and effectiveness of a brand more than failing to properly maintain it.
It's also incredibly valuable to have buy-in at all levels of your company, from lower-level employees to C-level executives. Hold a quick rally with employees when launching the brand, sharing the vision behind it and what the future holds for the company. Educate them on proper brand usage, and make it easy for them to access the information and assets they need when interacting with the brand, from brand guidelines to standard templates. Utilize reward systems for proper use among your employees to ensure your brand remains consistent and unmanipulated, allowing your company to build trust with your customers: To build a brand.
Most brand studios and agencies will stay on as consultants after launching the final brand. Use this to your advantage. Have their team conduct regular brand audits to monitor brand usage and call out any glaring holes in your company's identity.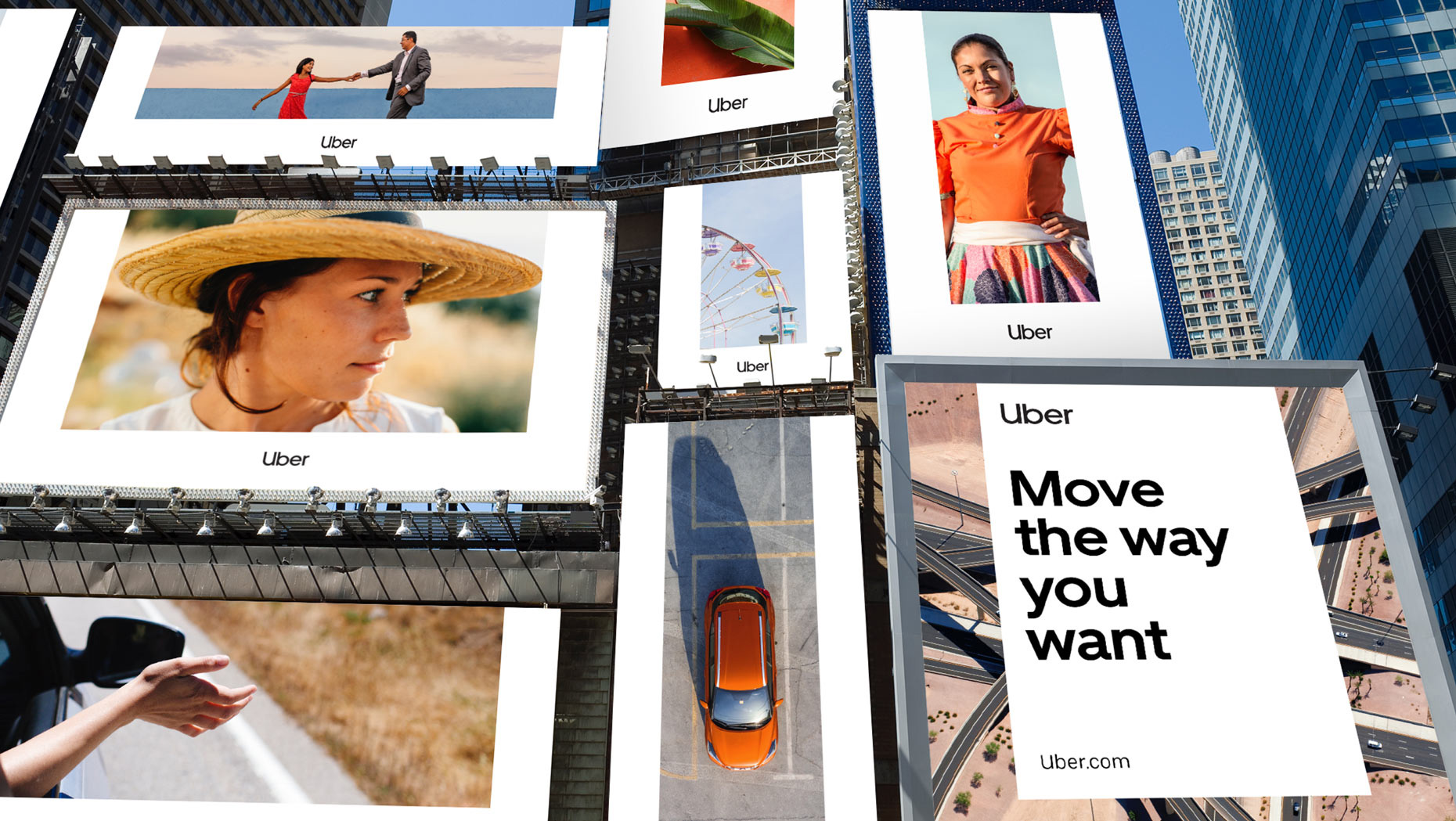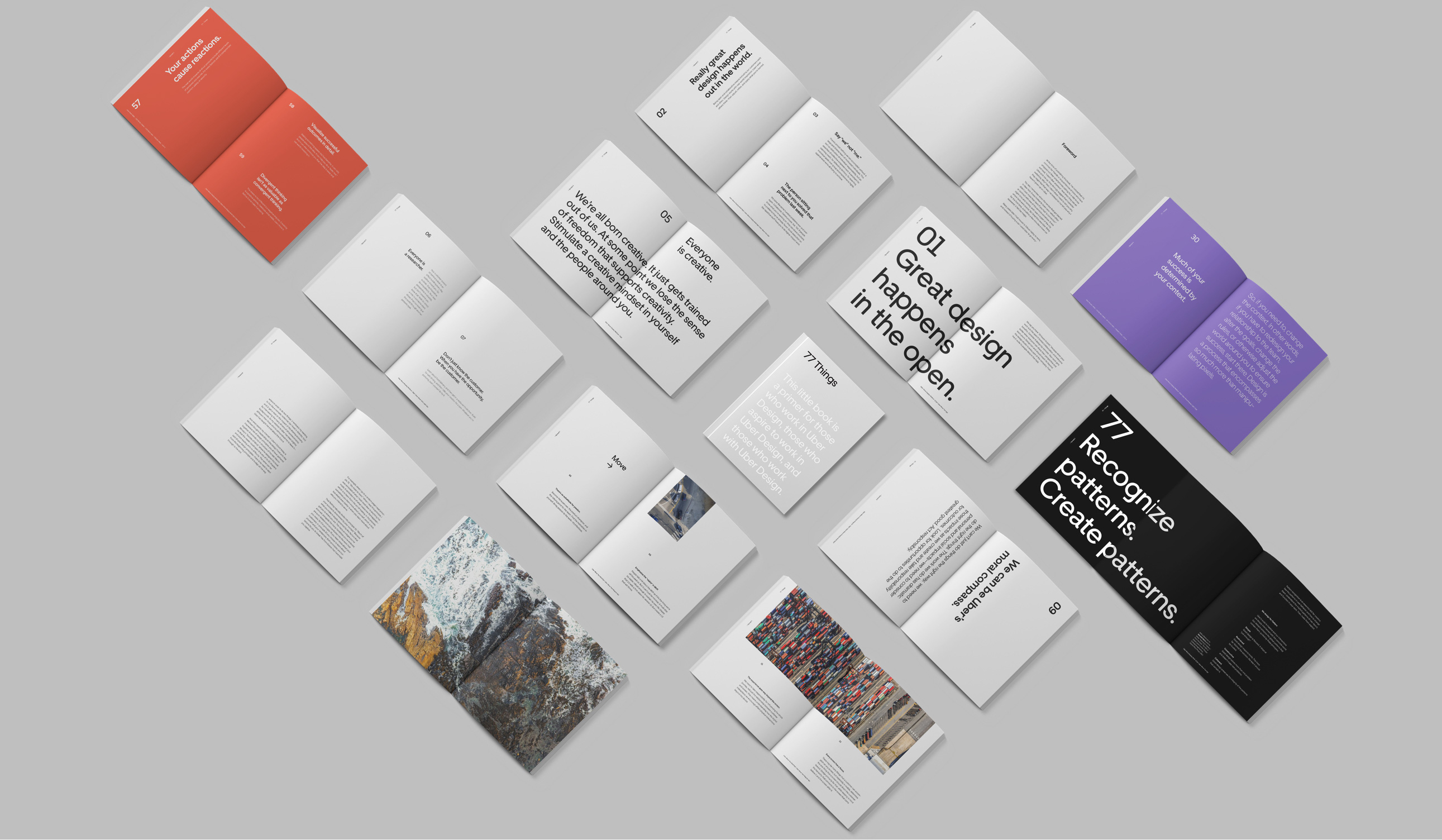 Uber's new brand made waves, especially after their last ineffective rebranding attempt. Their website includes a great example of properly executed brand guidelines, including layout, tone of voice, custom type, and photography standards.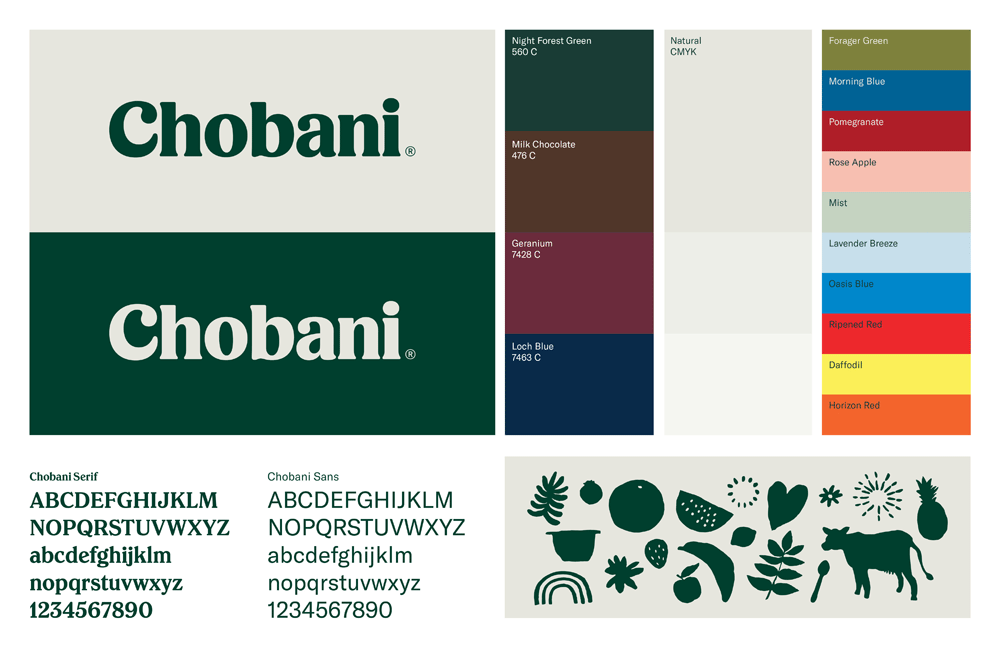 Part of Chobani's new brand guide.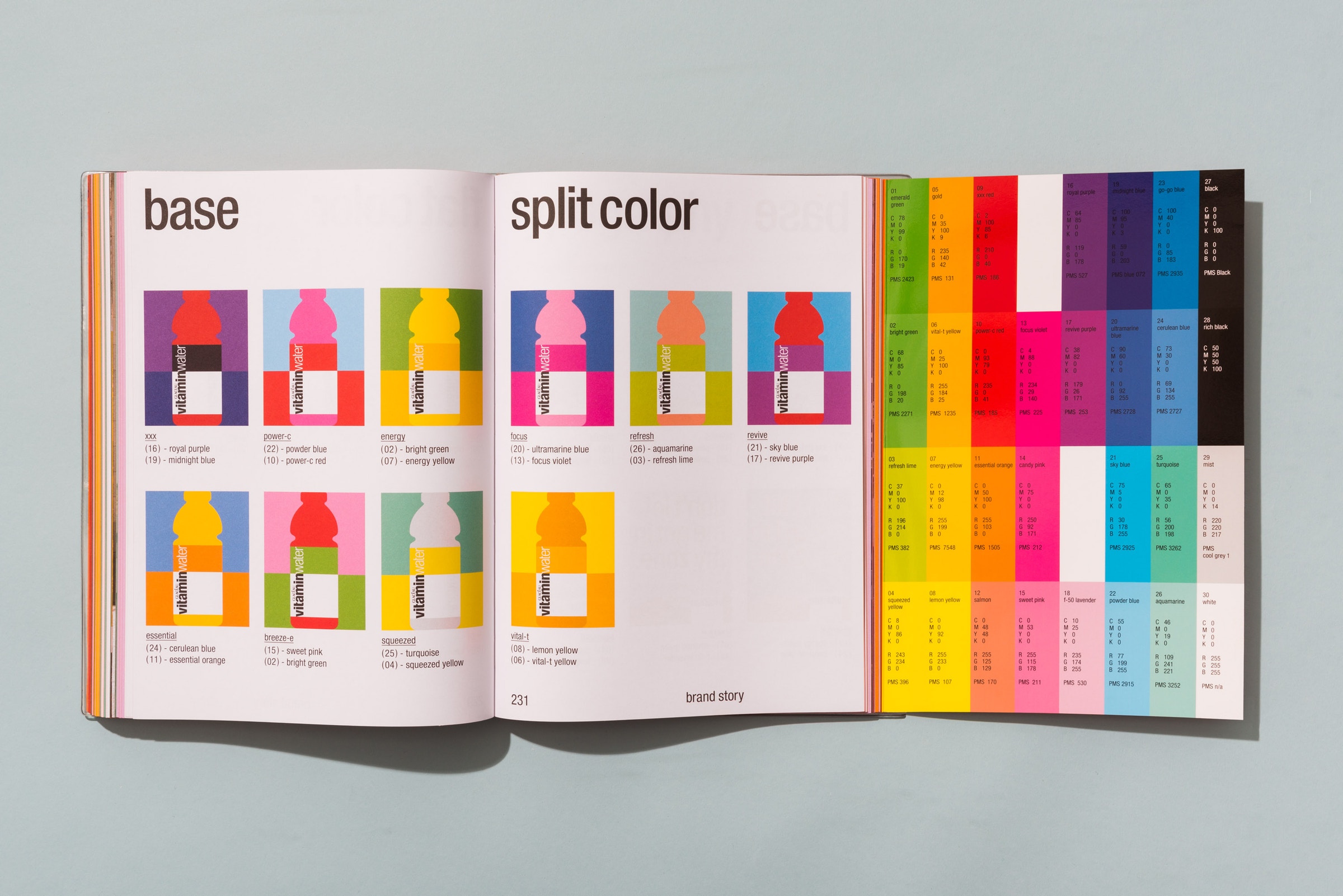 3. There's no clear defined Brand Voice in place
When creating a brand, steer away from current design trends or fads. Attempting to chase the latest and greatest in design can cause your brand to become outdated in short order. Focus on creating an identity that stands independent of the latest trends, by developing something simple and communicate your message in a clear and succinct way. Analyse your Brand Voice, how the brand will talk and look. This will help in creating the right visual direction.
Being selective of the brand studio you hire will make this process much easier. Research potential studios by reviewing case studies and portfolios, and ask for recommendations from other businesses who have a strong brand presence.
Brands like Nike, Shell, Coca-Cola, CBS and IBM have timeless logos, most of which have not been changed for several decades. All of these logos have one thing in common - simplicity. By not following trends or trying to overcomplicate their brand, these companies have created brands that have stood the test of time and have unmatched recognition.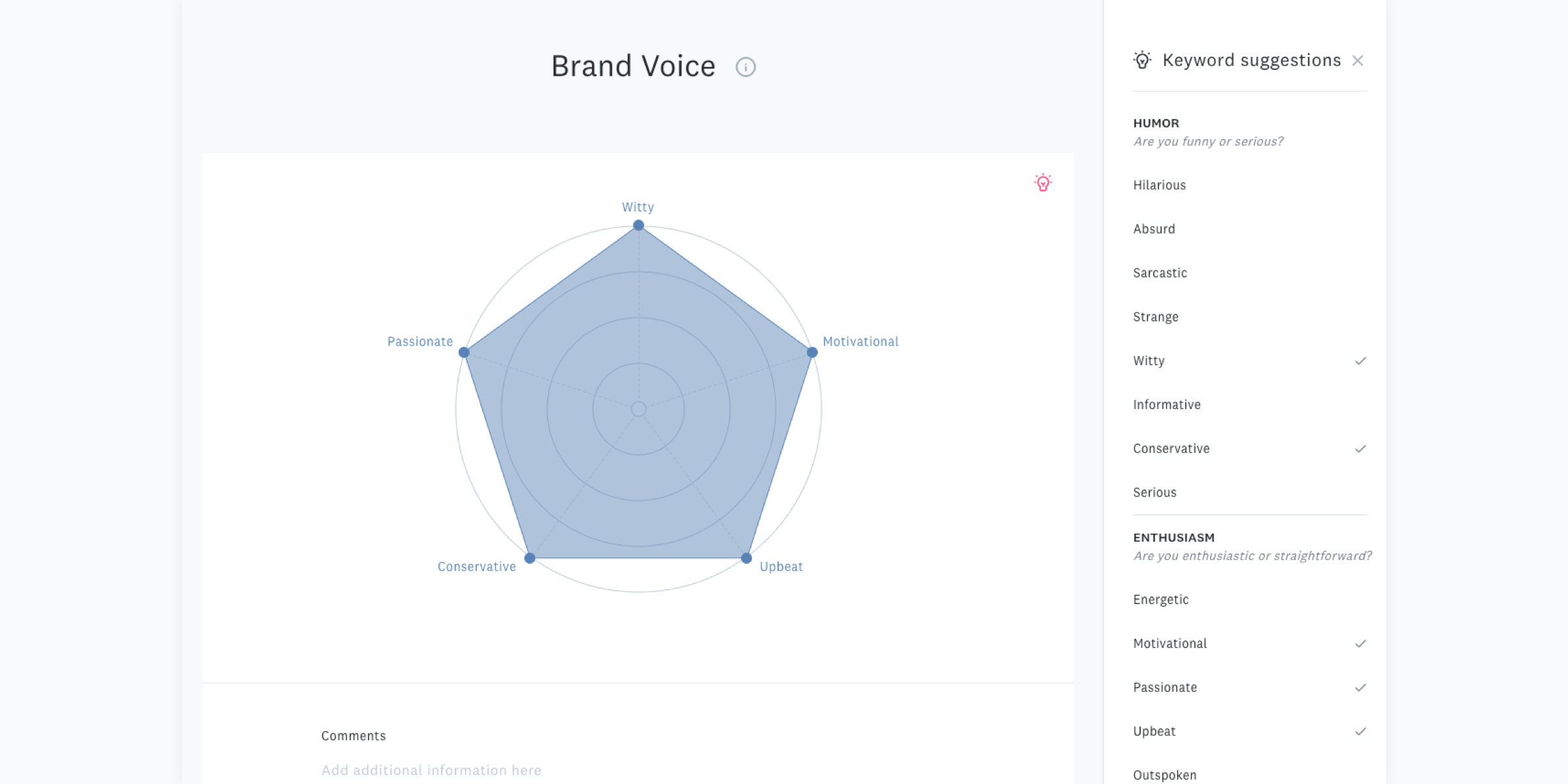 The Brand Voice template from HolaBrief, helps you to discover your brand's personality and how you should talk to customers.


4. Not communicating a clear message with your brand
What exactly does your company do? What makes it unique? Why are you in business? How are you making people's lives better?
If you are not able to answer all of these questions in a sentence or two, it may be time to rethink your messaging. It can be easy to try to communicate too much in an attempt to explain every single service you offer rather than simply focusing on one or two core services or products that your company provides. Consumers must have a clear understanding of what your company does and how it will benefit them, otherwise, they may become disinterested and move on to a competitor with a similar product or service.
Spending time refining your business' core mission and values, as well as your service offerings will serve your company well in the future. A rule of thumb is to keep your advertised service offerings to three maximum. This helps potential consumers easily understand what it is you actually do, and positions you as an expert in your field.
5. Inconsistent identity
When your marketing materials or website are out of date or do not align with each other, it will cause potential customers to be confused. Older businesses often run into this issue. The company's business cards, website, promotional materials, and social media accounts all seem completely unrelated from a design standpoint. This can cause clients to doubt the integrity and honesty of your company, lose interest, and choose a competitor that has a clearly articulated message and brand identity.
People will stop paying attention if you are not relevant. With all of the visual noise in today's world, a properly executed and maintained brand is one of the few ways to stand out and catch the attention of customers.
Even if you have proper branding, rolling out brand changes poorly can also compromise the integrity of your brand. Brands have many facets and touch points, from the logo and website, to business cards, flyers, marketing materials, signage, internal documents, social media accounts and more. If your brand is not consistent across all platforms, prospective clients will lose interest quickly and move to the next business in your industry.
Every single facet of your brand must have a focused, distinct, and clear message. Visual identity should reflect your company's core values and communicate them in a way that is easily understood by your target audience.
If you have not recently done so, have a brand studio run a comprehensive audit of your brand. They will gather all current materials and assets, search your online properties and social media accounts, and comb through any other facets of your brand. They will review your brand's tone of voice, messaging, vision, mission, and values, and even the services you provide to determine alignment across your company. This is a relatively low-cost way to quickly find holes in your brand and develop a brand strategy to correct them.
6. Not using existing customers to help spread the new brand
Many companies fail to leverage their greatest assets when launching or updating their brand -- existing customers. Recurring customers, especially those who speak highly of your product or service, are a great channel in which to project your company's brand.
Take advantage of this high-value word-of-mouth marketing by giving your best clients and brand advocates the royal treatment. A small investment in a well-timed holiday gift, a personalized service, or even something as simple as a referral code can go a long way toward generating new business.
7. Not having an attention-grabbing and believable tagline
If you struggle to quickly summarize what your brand stands for, it may be time to revisit your company's tag line.
Your tagline should be simple and to the point, memorable, and unique. The most effective taglines condense the essence of a brand into three to six words. The words you use in your mantra or motto should be believable and accurately represent who you are as a company.
The best taglines are short and easy to remember, but not overly specific. For example:
Apple: Think different.
Coke: Open happiness.
Disney: The happiest place on earth.
Many companies struggle with having a tagline that is too generic or simply not believable. If in doubt, don't use one. A tagline that seems overly contrived can actually damage your brand more than helping it.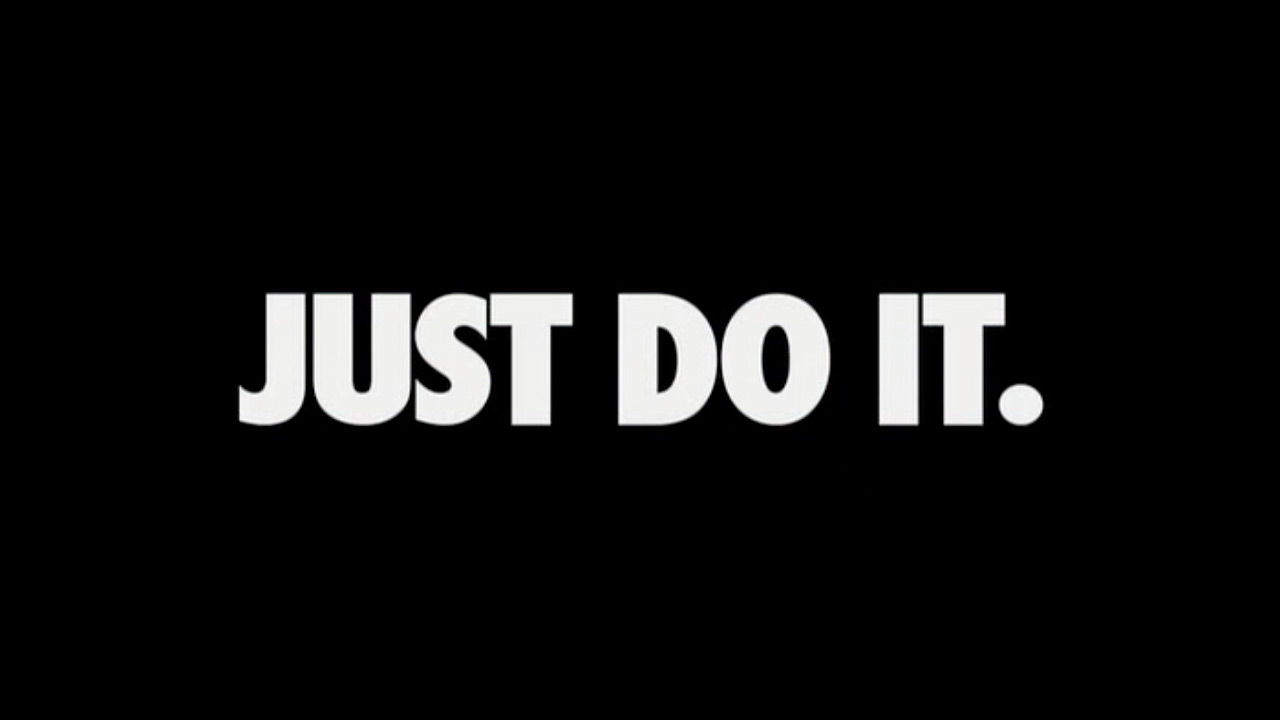 Nike's tagline, Just Do It, is one of the most recognizable tag lines today.
8. Not knowing where successful branding starts
Successful branding begins inside your company, starting with your core values. In order to successfully launch a new brand, it needs to be rolled out and tested within the company first. Employees should understand what the company stands for, its tone of voice, how to handle different situations, and so on. Brand buy-in begins at the top and only works when being shown by example. Employees are the best brand ambassadors - use them. You could fill in HolaBrief's strategic templates available for grabs 24/7 so you have guidelines in place to use your company's brand voice consistently with consumers and employees so everyone's on the same page.
9. Not knowing why your company exists
Last, but certainly not least, is not knowing why your company exists. As an owner of a small remote brand studio, I have had experience working with businesses that had an intimate and deep understanding of what they do, why they do it, and how they do it, as well as business owners who, when asked, could not provide a clear answer for why their company existed.
It goes without saying, if you do not understand why your company really exists, you will not be able to develop a brand that is effective or representative of the mission, vision, and values of your organization. There are many agencies out there that will happily slap a logo or half-hearted brand on a business without really understanding the purpose of the company, simply because a business owner will pay them for it. But developing a beautiful design without starting with 'why' is an attempt to treat without first diagnosing. A real brand studio or strategic creative will always ask the important and challenging questions well before ever putting pencil to paper with the help of HolaBrief for example!
If you have not done so in recent years, reach out to a brand studio or a strategic creative and walk through a brand discovery workshop with the help of the strategic HolaBrief templates together. It is usually apparent pretty quickly if you have a clear understanding of why your business exists.
By beginning with discovery and developing a clear brand strategy, your company will gain an incredible competitive edge over others who have not done the same.
To recap, here are a few common branding mistakes your company may be making:
Not understanding the power of a brand
Not creating strict brand guidelines or enforcing them
There's no clear defined Brand Voice in place
Not communicating a clear message with your brand
Inconsistent identity
Not using existing customers to help spread the new brand
Not having an attention-grabbing and believable tagline
Not knowing where successful branding starts
Not knowing why your company exists
Take a minute to review these nine branding common mistakes. Which of these is your company making? What is your brand strategy to address them?
Start using the HolaBrief templates to set up a clear vision for your company, in-house or with the help of a strategic creative. Set up your business for success!