Quality brief matters. Without an efficient and straightforward creative brief template to serve as a structured guide through the project, it would be nearly impossible to deliver a quality end product.
Now, you'll want to be quick and efficient when crafting the creative brief – a quickly crafted creative brief means that the actual project can be set into motion as soon as possible. You'll also want to avoid letting a speedy delivery take its toll on the quality of the brief.
A quality crafted creative brief means that you'll ensure the project is off to the best possible start, with less need for revisions and backtracking at its later stages.
And yet, "speed" and "quality" are often lamented as contradictory terms in work – our common sense tells us that speed equals an imperfect end result and that quality always takes a longer time. Luckily, our senses aren't always correct, despite the seeming logic we underline them with.
Here are 5 easy productivity tips that will help you achieve speed when working on creative briefs, without affecting their quality.
Ask the right questions
Regardless of whether you need a creative brief template for your own project, or you're crafting one for a client, having the right information is crucial. Unless you have the right information from the get-go, you're bound to go through rounds of creative revisions with the client before all stakeholders are fully satisfied with the outcome. Which is a waste of time, if it can be avoided. Luckily, there are simple sets of questions you, or your client, can easily answer to help you hit the ground running with a creative brief:
Describing the company: What does your company do?
Summarizing the project: What is the project about? Why are you doing it? What are the expected start and end dates for the execution of the project? What is the budget?
Identifying the objectives: What are the goals you expect to reach at the end of the project? What are the points of reference you'll use to measure the success levels of the project?
Outlining the expected deliverables: What is the expected final product? (For example, is it a print-friendly logo? Or is it a logo you'll just be using for your website?)
Defining the expected target audience: What is the customer profile you're looking to attract?
Identifying the potential competition: Who are your main competitors?
Defining the expected tone, message, and style: Is this a formal or informal brief? Is a formal or informal style needed? What is your intended message?
Listing the people who need to be included in the review process: Who will the creator of the creative brief report to? Who are the people who will be involved in the decision process? Who will be making the final decision?
You can choose to use the above example questions to make a creative brief template you can easily fill out for each project or you can simply sign up for the HolaBrief (the best creative brief template ever!) to gather all the questions and answers online in one place, available for you and your client 24/7.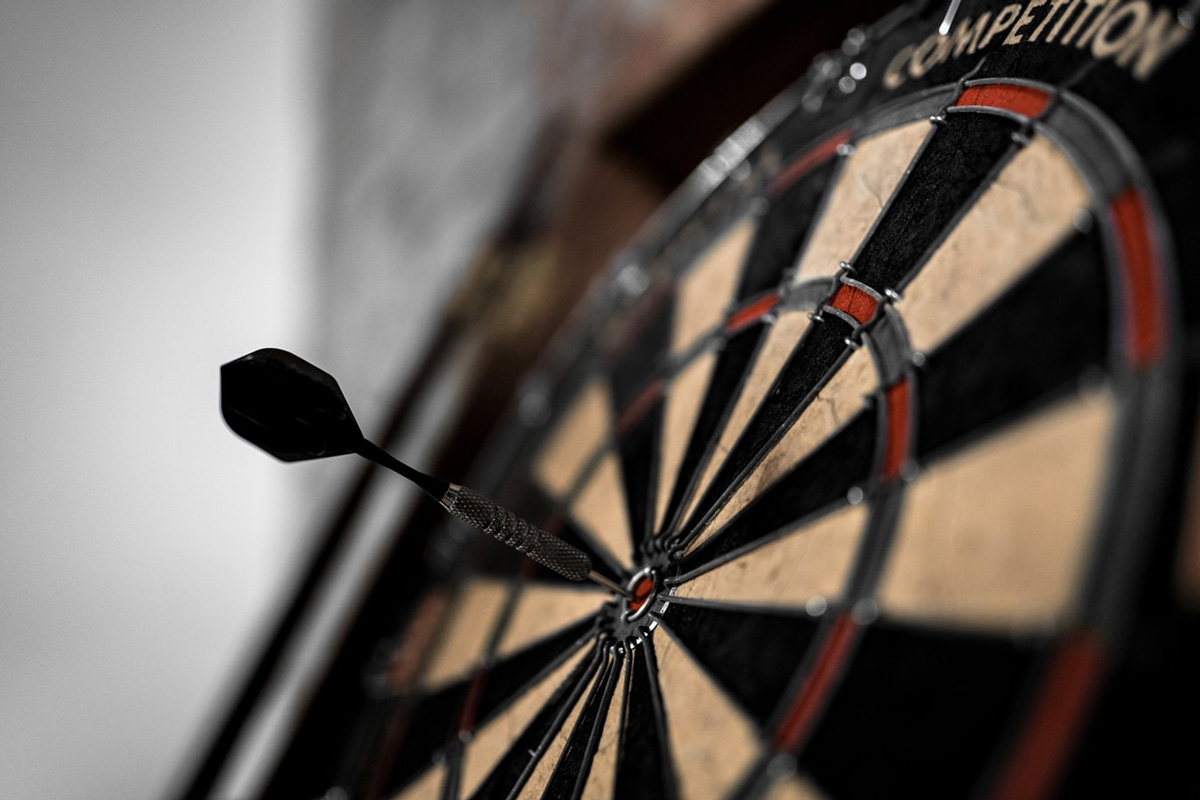 Define your main objectives
Now, we touched upon the subject of objectives while listing the information you need to know before you start working on the creative brief – your expectations of the goals you wish to reach at the end of the project are the most important part of a creative brief.
When identifying your targeted objectives, make sure they're SMART – as in:
Specific
Measurable
Attainable
Relevant
Time-bound
First, you'll need to be specific with the matter you want to address in the project (and make that evident in the creative brief). For example, if the project is a marketing campaign meant to bring a fresh audience to a waning website, define the precise numbers you want to reach.
Then, you'll need to be able to measure the said growth. If your goal is to grow your website at a 20% growth rate each month, you'll need to track and compare these metrics. You'll need a suitable tool to track and measure the said progress – make sure you define your choice of tool in the creative brief.
You'll need to ensure the goal you define for your creative brief is attainable. For example, growing a new website by 200% each month sounds nice, but is not usually attainable within such a short time.
Of course, you'll also need to make sure your goal is relevant. There's no point in pursuing a goal if it has no relevance to making the project successful.
In the end, you'll need to make sure your creative brief is bound to a specific time frame, i.e. deadline the team will have before they need to finalize the project. Break the project into specific stages you'll define separate deadlines for.
Use this SMART checklist for each project-based creative brief, to ensure your objectives are on point.
Use templates
Personally, I use templates to create to-do lists, as well as organize and order my daily schedules – I track the time I spend on planning my day, and I've noticed it has doubled down since I started using ready-made templates. So, I'm always on the lookout for other aspects of the workday where I can speed up work with templates – and, the way I see it, using templates for creative briefs is another perfect opportunity for a speedy, but quality turnaround.
Templates like HolaBrief for creative briefs make creating quality briefs faster, as they provide you with the outline of a suitable quality brief – all you have to do is fill it out with the correct data, and tweak it according to the requirements.
Creating templates based on the type
You can create various templates, for the types of creative briefs you usually build.
For example, this may be a creative brief for a logo design template, or an email marketing brief template. What's more, you can even specialize these templates, according to the specific subtypes of these briefs. After all, you'll likely need a slightly different creative brief for a print-friendly logo and the one you'll only be using on your website – so, you can create two different brief templates, to reflect that distinction.
You can even take inspiration from the question-based creative brief checklists mentioned earlier, and lay down the general steps you usually undertake when creating a creative brief, all in the form of a templated checklist. For example:
Step 1: Obtain answers to the Rational and Inspiring questions
Step 2: Infer challenges and goals from the answers provided
Step 3: Describe and scrutinize the target audience in User Personas
Step 4: Describe and scrutinize the competition with a competition analysis
Step 5: Decide how you'll distribute and market the creative brief (or the related project)
This can serve as a useful template you can follow when working on each creative brief.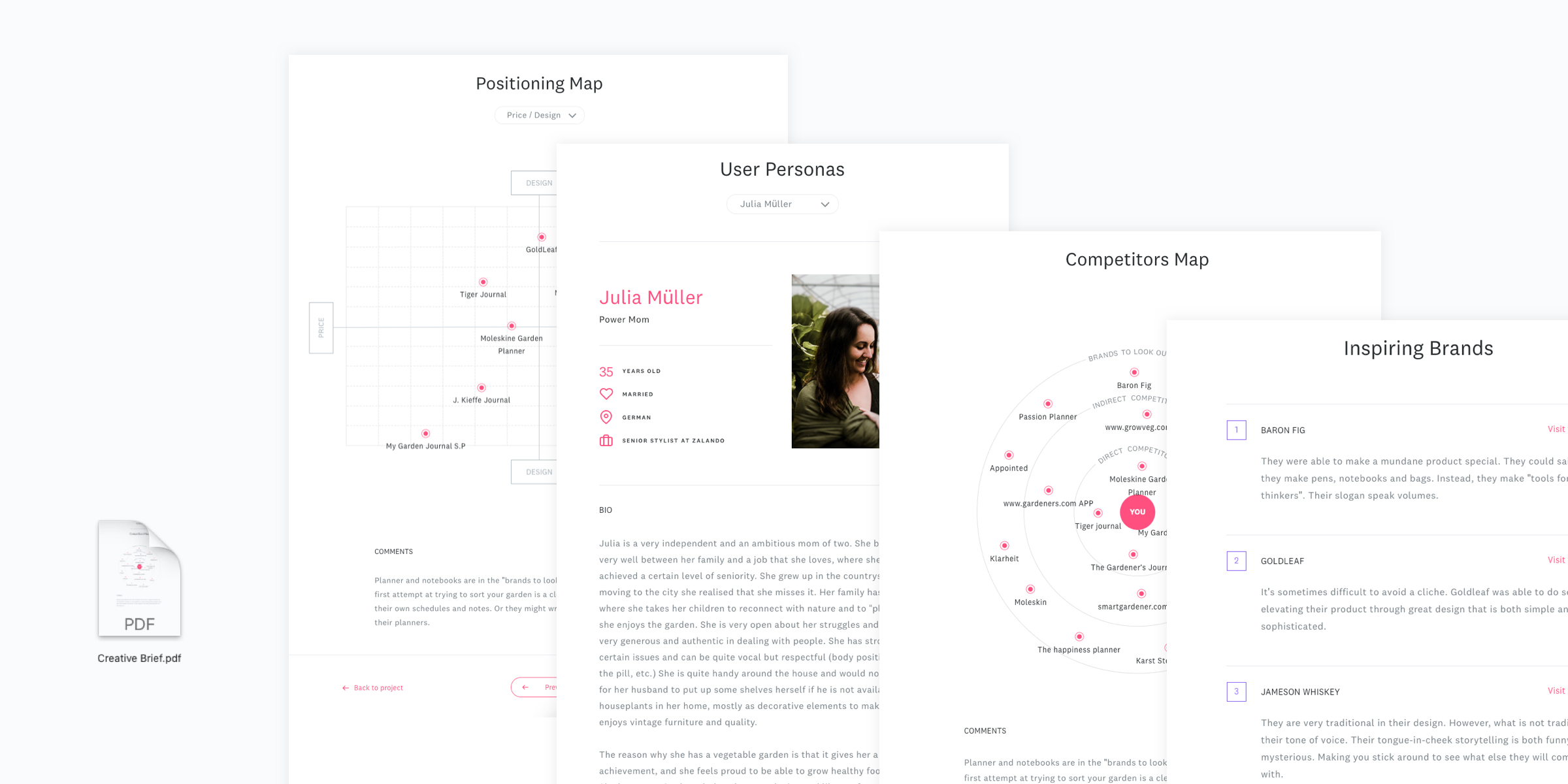 The HolaBrief tool lets you create various templates, for the types of creative briefs you usually build.
Now, what's great about HolaBrief is that you can tweak your templates any time, from anywhere. You can work on them at the same time as your teammates and have all the changes saved automatically. Moreover, you can save your finished HolaBrief template as a nicely designed PDF, so you'll be covered for all the popular document formats.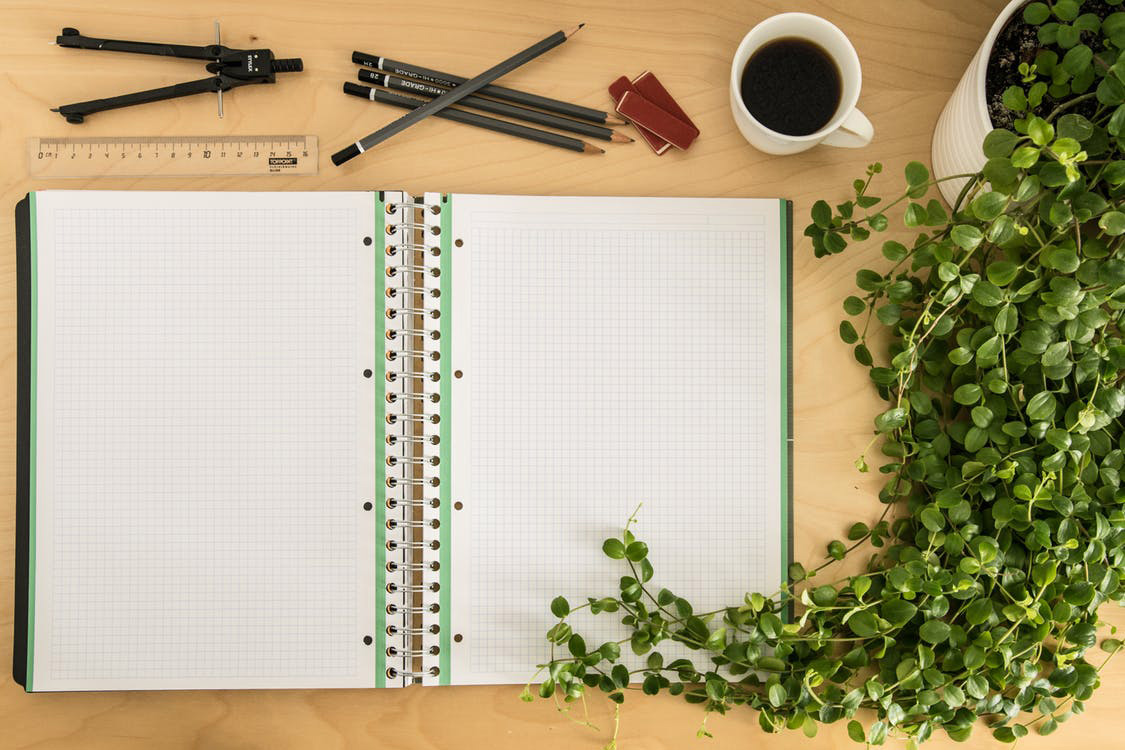 Be efficient in your language use
Creative briefs need to be well-structured and precise if you want them to be efficient. And, when it comes to efficiency, less is usually more.
So, use simple and concise language.
Be precise and focused.
Be thorough, but brief (pun intended).
Now, being both "brief" and "thorough" at the same time may sound contradictory in the same way as delivering fast AND quality creative briefs. But, being brief means you'll write down and emphasize only the crucial details in your creative brief – after carrying out thorough research beforehand, in order to identify what's most important first.
Another point you should pay attention to is jargon. Now, you should avoid using jargon in creative briefs altogether – unless you are absolutely sure that everyone important for the further implementation of the brief is familiar with the said jargon.
Moreover, never copy elements of other company's creative briefs or promotional material – despite it being a tempting solution to speed up the creative process. This is because they likely won't align with the goals and objectives or your own requested creative brief. Instead,
make sure the creative messages woven into the brief are on-brand with your own or your client's company, business, and/or relevant product(s). You'll save time on revisions.
Last but not least, always consult with the team who'll carry out the project. One of the most important purposes of a creative brief is to bridge the potential communication gap between the planning and execution stages. And, there's no better way to deal with potential miscommunication issues between the two stages than to consult with the team in charge of executing the project plan. Their experience and general interest in the subject matter may help you with some crucial elements of the creative brief.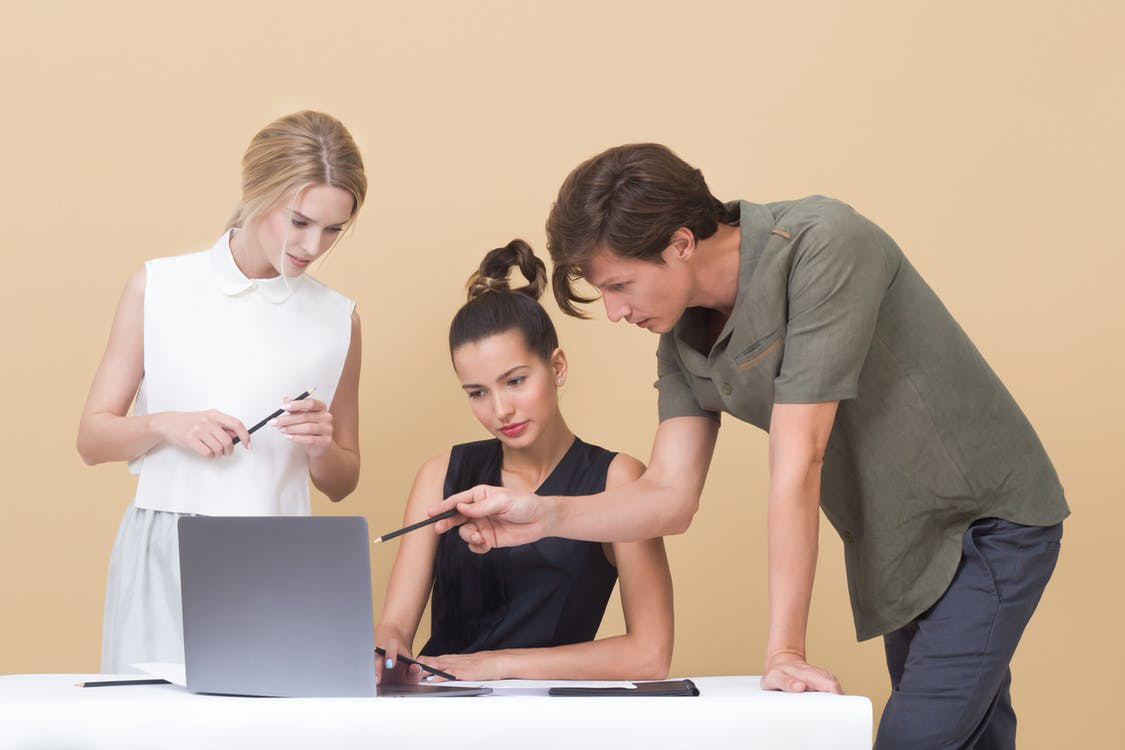 Arrange for regular reviewer feedback
In the end, it may not really matter how fast and efficient you are – if the designated reviewer takes ages to go through and approve the brief drafts, you won't be able to progress as best you can, despite your best efforts. Once again, as creative briefs rely on teamwork and regular feedback, make sure you facilitate them.
In order to help the reviewers provide constructive feedback, tell them what kind of feedback you are looking for. Do you want them to provide comments related to the design of the brief? Do you want them to provide comments related to their content? Or both? Will you need more people to provide the revisions, depending on their future roles in the project or their areas of expertise?
Another great motivator for speedy reviews is deadlines. You can arrange them beforehand, and link them to certain milestones. For example, you can work according to time-based milestones and have daily or weekly feedback meetings with your reviewer to discuss and evaluate progress. Or, you can organize feedback meetings based on the stages of creating a creative brief – the end of each stage will require specific feedback the reviewer in charge of the said stage will have a specific amount of time to provide.
Last but not least, it's best that you leave some breather space in your calendar, just in case. This is for all the revisions you may need to make, as well as additional consultations with your designer or other relevant teammates you'll need to carry out before you send out the drafts for feedback and approval.

Every project is different, create a custom creative brief template with HolaBrief. Sign up here.
Wrapping up
Crafting a creative brief can be both fast and high-quality. To sum up, first, you have to ask the right questions during the preparation stage. You also need to pay special attention to the process of defining project objectives. Moreover, if you follow foolproof checklists and quality, ready-made templates, you'll be able to create exceptional creative briefs much faster.
Being simple, straightforward, and concise in your language use, but thorough in your prior research is another must. In the end, the end quality and speed of your project will largely depend on your cooperation with your reviewers – so make sure you establish a reliable relationship with them and make the necessary agreements for meetings and feedback.
If you want to get organised with your creative brief and get all stakeholders on the same page or avoid missing out on valuable information, you can set up your ideal briefing template with HolaBrief, ready to be filled in and shared as a neatly designed PDF with all stakeholders involved. Sign up here – it's free! – and get started.