After countless coffee meetups, networking events, and calls to referrals, you have finally landed your first client and are eager to get started. Now, you may be wondering, "What's next?" If you aren't sure of the answer to this question, you may be missing one of the most important steps to a having a successful client-designer relationship.
While you may be eager to dive straight into the work, the client's first impression of you begins well before you lay out initial sketches or begin brainstorming initial concepts. The steps you take before entering the design phase are vital to a successful client relationship. From the minute your client signs the contract, you have 90 days to prove your worth and reassure your client that they made the right decision in hiring you. A surefire way to do this is to have a bulletproof client onboarding process.
What is client onboarding?
For those of you who are unfamiliar with the term, client onboarding is simply the process of introducing a new client to your business. Think of it less as administrative and routine work and more as chance to lay a foundation to support consistent client work, referrals, and new revenue in the months and years to come.
The client onboarding process allows your team to forge a lasting relationship with your new client, educate them on how you operate, and address any questions or concerns they may have. Establishing a flawless onboarding system gives your client an opportunity to place their confidence in your abilities and is a time to show the client your value as a designer. Though it technically begins the moment your client decides to hire you, onboarding can start even before a contract has been signed. At this stage in the relationship, initiating the process early can prevent any delays further down the line.
Why is onboarding important?
Take a moment to think about people you have hired in the past. Perhaps you recently reached out to a CPA to help you navigate the tax season, or contacted a print vendor regarding an important client project you had on the horizon. How did they interact with you? Did they take the time to answer your questions, or did they seem annoyed or distracted? After hiring them, did they walk you through their process and explain how to contact them if you had any issues? After signing the contract and making your initial payment, did they check in and make sure you were happy with their services or offer to assist with anything else you needed? Considering the questions above, would you hire them again? Would you refer their services to others?
The way you approach introducing a new client to your business is directly tied to your long-term success. When a new client sees that you have taken the time to develop a friendly and intuitive system for them to navigate as a new client, it will cement their trust in you.
I enjoy client onboarding more than most steps in a project lifecycle because it gives me an opportunity to get to know the client on a more personal level, gauge their preferences and long-term goals, and find ways to assemble and integrate our team in a way that makes their lives easier.
At such an early stage in the project, the client is still gauging your competency, communication skills, and overall fit. They are watching closely to see how you will conduct yourself during this initial phase to confirm if they made the right hire. Any action you take to go above and beyond at this point will be welcome and even necessary to develop a relationship that will last beyond a single project.
A properly executed onboarding procedure reduces client turnover, builds and strengthens loyalty, allows the client to view you as a credible partner early in the relationship, and increases the likelihood of generating new referrals.
Taking the time to hone your methods for bringing on new clients will reduce the possibility of making or repeating mistakes and provides a structure for future optimization. In addition, this tool allows you to manage your client's expectations, preventing scope creep or unmet promises.
Keys to effective onboarding
In order to maximize the effectiveness of client onboarding, take stock of the number of steps you currently have in your process and see which ones you can eliminate. (If you don't already have a process in place, we will help you develop your own system in the second part of this article... ) While splashy intro videos or white label client portals can be nice to have, your focus should be on minimizing any obstacles present in your client's first interaction with you. Humanize your communication by walking the client through the process face-to-face in real life or through a video call. Be open and clear, but don't overwhelm the client with more information than necessary.
As you continue to build your system, use templates for every touchpoint, from your briefing and proposal to your contract and email communications. You can improve the efficiency of your framework by utilizing automated emails to walk the client through each step. As you move through onboarding, document each phase in a shared document or wiki that can be accessed by your team. You can refer back to this to identify areas that could use improvement. If at any point the client makes a comment on something that could be done differently, make note and consider what steps could be taken in order to improve the experience in the future.
Now that we are familiar with what client onboarding is and how it can benefit our business and our clients, let's circle back to the beginning of the project lifecycle, starting with the discovery process. As you'll soon realize, it's not just about the steps you take after the contract is signed -- your client's initial impressions of you begin the moment you first interact with them.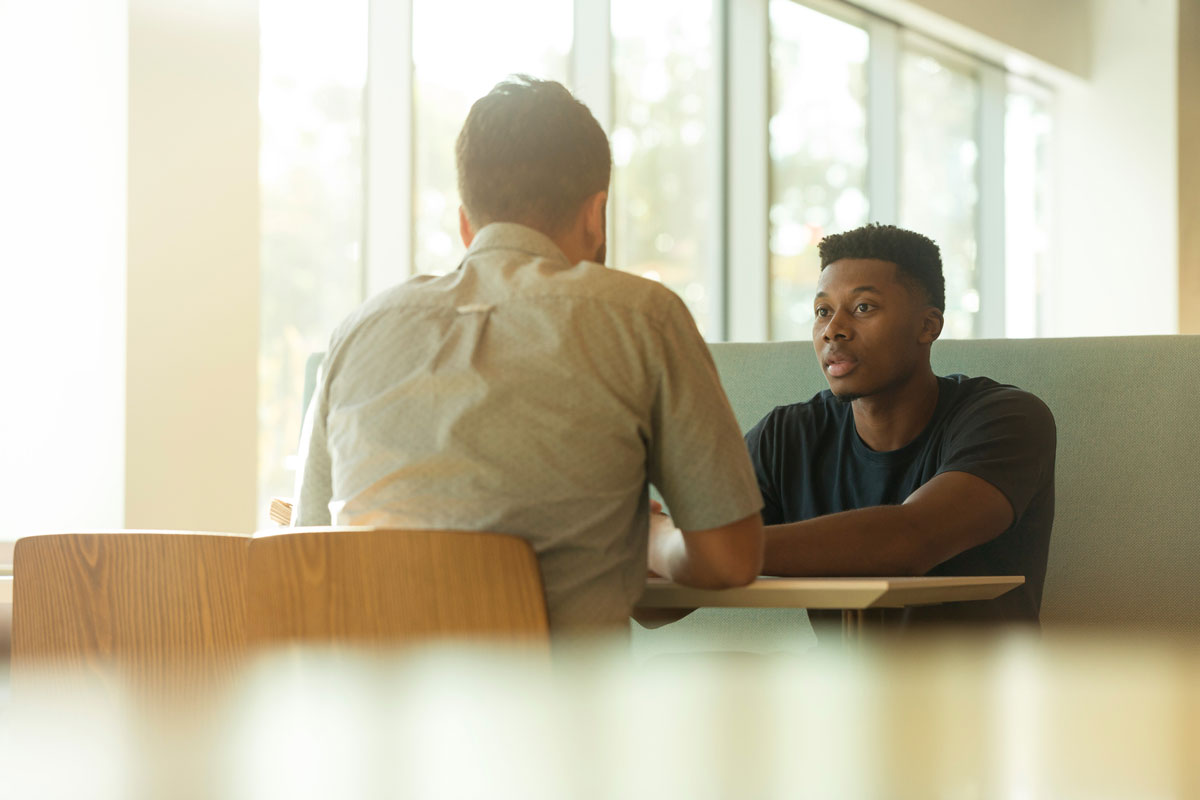 The project brief
Next, move into project-specific questions, project goals, rational questions and inspirational questions, which will vary based on the type of project they are looking for. You can already start to document your notes and your client's answers in a briefing framework like HolaBrief. This will help you get a feel for what the competitive landscape looks like and identify their target audience. Plus it will already make a great head-start for setting up the final creative brief to be shared with the team.
Set up your proposal
Finally, if you need any login information in order to develop a proposal, you can ask for that near the end of the call. It's also quite helpful to ask what exactly they expect to see in your proposal, so you can make that happen.
Schedule a time to present your proposal, preferably in person or via video call, so you can address questions as they come up. Thank the client and provide them with any next steps or material you may need from them prior to presenting your proposal.
Presenting your proposal
Once you have finished the initial discovery process, make sure you gathered all your notes in the project brief, add your new contact to your customer relationship management system and work on pricing out the project. If you work with other contractors or vendors, share your notes with them, gather pricing for each deliverable, and begin building your proposal.
Send a quick note to your lead the day prior to meeting to confirm the time and location. In addition to any other materials you may need for your meeting, have a contract ready and in-hand. If all goes well, having a contract prepared for the client to sign will speed up the process and reduce the likelihood of having the client change their mind. Take your time during the presentation and focus on areas they may be more interested in or have specific questions about. Use friendly, clear language, and avoid acronyms or industry language that may not be easily understood. At the end of the meeting, if the client has not already made a decision to move forward, send them home with a PDF or printed copy of both the proposal and the contract so they can review. Include an expiration date in your proposal (I use a timeframe of two weeks) in order to add urgency, account for any increases in price, and prevent an unexpected new project from interfering with any other projects in your pipeline.
Before leaving, schedule a follow-up call the next week to answer any questions and check in on where they are in their decision-making process. During your follow-up call, note the expiration date indicated in the proposal, but after this point, don't worry about reaching out to this lead any more than necessary. They are aware that your proposal is only valid for two weeks. If they are serious about moving forward, they will contact you.
Next steps
You have presented your proposal and are waiting to hear back from your lead about their decision to hire you. What happens once you have a signed contract in-hand and are ready to begin your project?
Read Part II: 6 steps towards an effective client onboarding process to learn how to build a forwarding-thinking system that will help you land consistent client work, collect new referrals, and generate even more revenue.