We are excited to announce a new feature that will make your experience on HolaBrief even more seamless and efficient. With the new "Save Version" feature, you can save multiple versions of each exercise within your briefing document, ensuring that all your important information is preserved, even when multiple collaborators are working on the same document.
This new feature will help you:
Keep track of all changes made to your exercises
Easily revert to a previous version if needed
Have a clear understanding of the evolution of the briefing document
Avoid losing any information
Ensure that all the collaborators have the same understanding of the project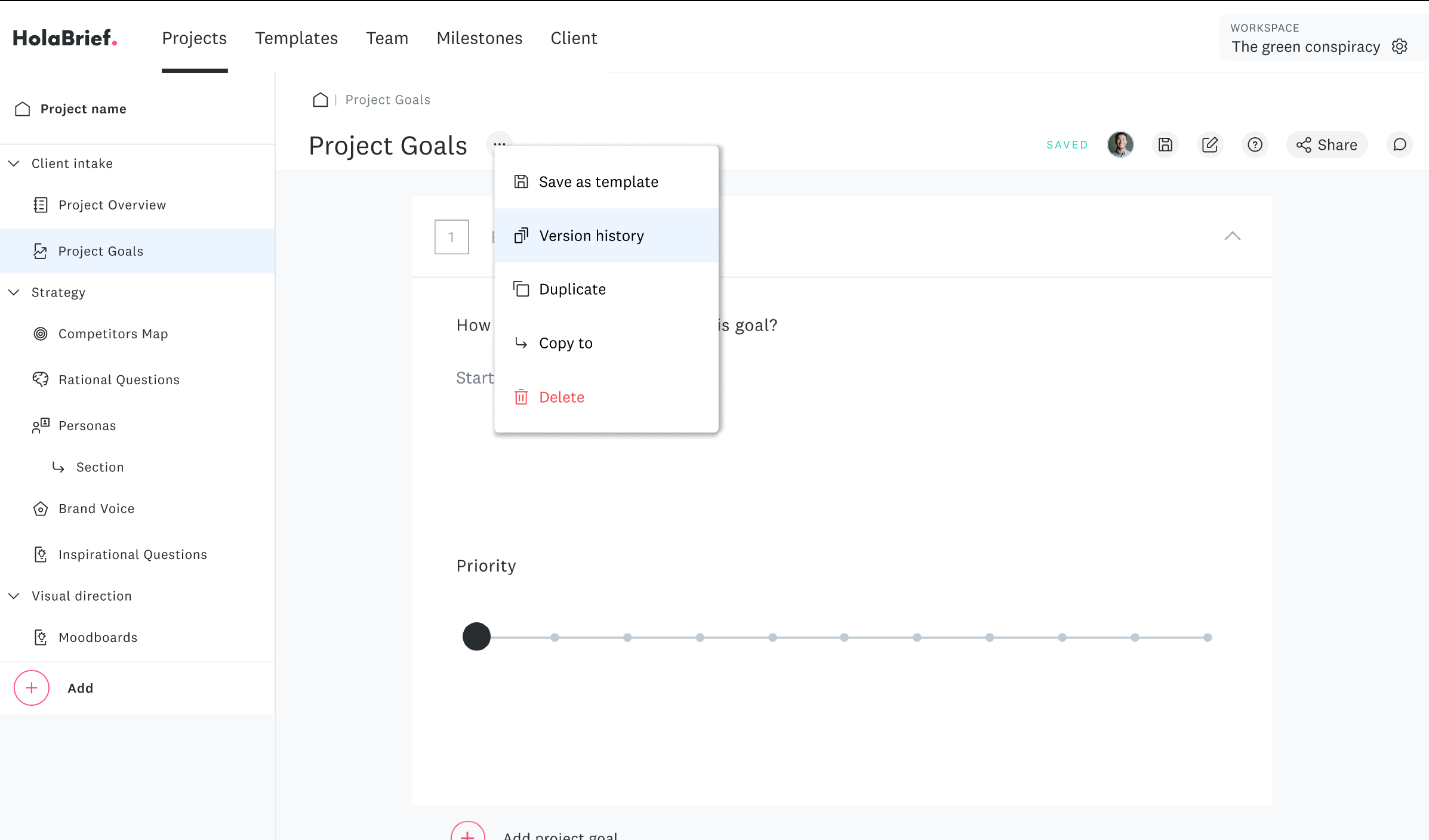 To access this feature, click on the exercise menu (the three dots right from the exercise name) and select "Version history" when working on an exercise. A pop-up window opens where you can enter a name for this version and save it. In this pop-up window, you can also view and compare different versions of the same exercise and select the one you want to keep or use.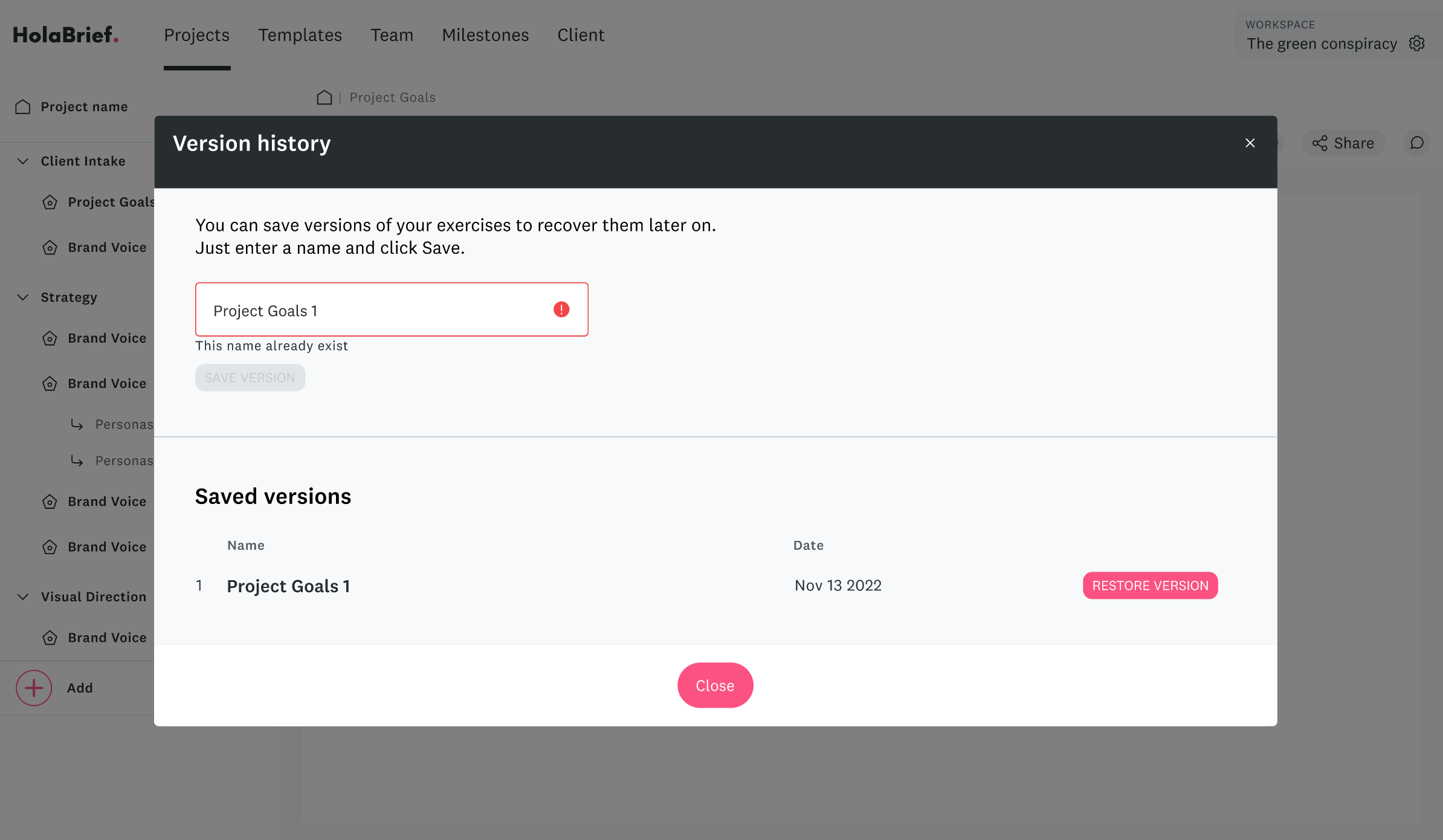 This is just one of the many ways that HolaBrief is working to improve your experience and make your workflow more efficient. We are constantly working to improve our platform and make it the best it can be for our users. With this new feature, you'll be able to work more efficiently and confidently, knowing that all your important information is safe and secure.
Thank you for choosing HolaBrief, and we look forward to hearing your feedback on this new feature. If you have any questions or need assistance, please don't hesitate to contact our support team: support@holabrief.com.