If you have ever tried to implement a large software system in your business, you will know how complex and confusing it can be. A Statement of Work (SOW) document helps to ensure that the process is as smooth and efficient as possible.
This document helps to outline exactly what is required from the project and what needs to be completed. A SOW document is essentially a contract and needs to be written in a precise and definitive language to ensure that it is not possible to misinterpret or misunderstand the terms of the project.
The more comprehensive you are with your Statement of Work document, the smoother the implementation and the greater the success of your project. However, if you have not put one of these documents together before, then it can be difficult to know where to start. That is why to help you; we thought we would explore exactly what these documents are and what you should include.
What is a Statement of Work Document?
A Statement of Work or SOW document is an essential requirement when looking to implement a major software development in your business. What is a SOW in business, though? Well, it details the entire structure of the project, and this document is shared between vendors and clients ahead of the software development process and should cover all of the details of the project as well as expectations from the collaboration.
This is a comprehensive document, and the more thorough you are, the smoother the process will be. Alongside covering all of the Key Performance Indicators (KPI) expected from the project, the SOW document should also include a clear overview of the project, the scope of the work that the vendor needs to complete (including all technical details), and the overall conditions of the collaboration such as deadlines, payment terms, and completion criteria.
While anyone related to the project can create a Statement of Work document, it is typically the responsibility of the Project Manager and the Chief Information Officer. However, it can also be drafted by a third-party contractor.
Now we have looked at a SOW meaning in software, it is also important to highlight the benefits it can bring to your project. This comprehensive document will ensure that everyone working on the project understands exactly what is involved and what has been agreed upon, giving businesses confidence and legal security that work will be completed as expected.
A SOW document is very similar to a Project Charter, but it is a more thorough document that explores the project more in-depth and covers legal requirements from both parties. However, a common misconception of a SOW meaning in software is that it is a contract, but on its own it is not, and it should actually form part of your wider contract. Another common mistake people make is believing that a Statement of Work document is the same as a Scope of Work document, but the latter is only a specific part of the overall SOW document.
What to include in SOW for development projects
The more thorough you are with your Statement of Work, the smoother your project will be and the greater the results that you will be able to achieve. The outline that you create will form a sort of contract with your vendor and will help to give you the peace of mind that your project will be delivered on time and to your expectations. It also ensures that everyone working on the development clearly understands what is required of them.
What should you include in your outline, though? This can be a confusing document to put together if you have never had to complete one before. That is why to help you, we thought we would take a closer look at some of the most important sections that every SOW document should include:
Purpose
The first thing that you will need to consider is what the purpose of the project is. This is your opportunity to explain a bit about your business and the background that led to you taking on this new mission.
The idea of your Statement of Work document is to ensure your vendor understands what you are looking for. That is why you should take the time to sit down and consider everything that has led to this position, ensuring that everyone understands what the end goal is and what the key objectives are from the moment that the project begins.
Scope of work
Once you have been able to detail the purpose of the SOW document, the next step is to clearly outline the scope of the project. This is one of the most important aspects of the entire statement and should be an area that you spend considerable time on completing.
When outlining your scope of work, you should break the project down into smaller sections and delivery phases, as this will help to make the project easier to understand and ensure both parties can keep a clear track of progress. Although you will go into more detail on some of these sections later on in the document, when outlining the scope of the work, you should also make sure that you are including mentions to:
The overall budget
A comprehensive list of tasks
Deliverables and deadlines
Project phases
List of specialists and staff working on the project and their duties
Outlining the approval process
Specifications
Possible limitations
Full list of requirements.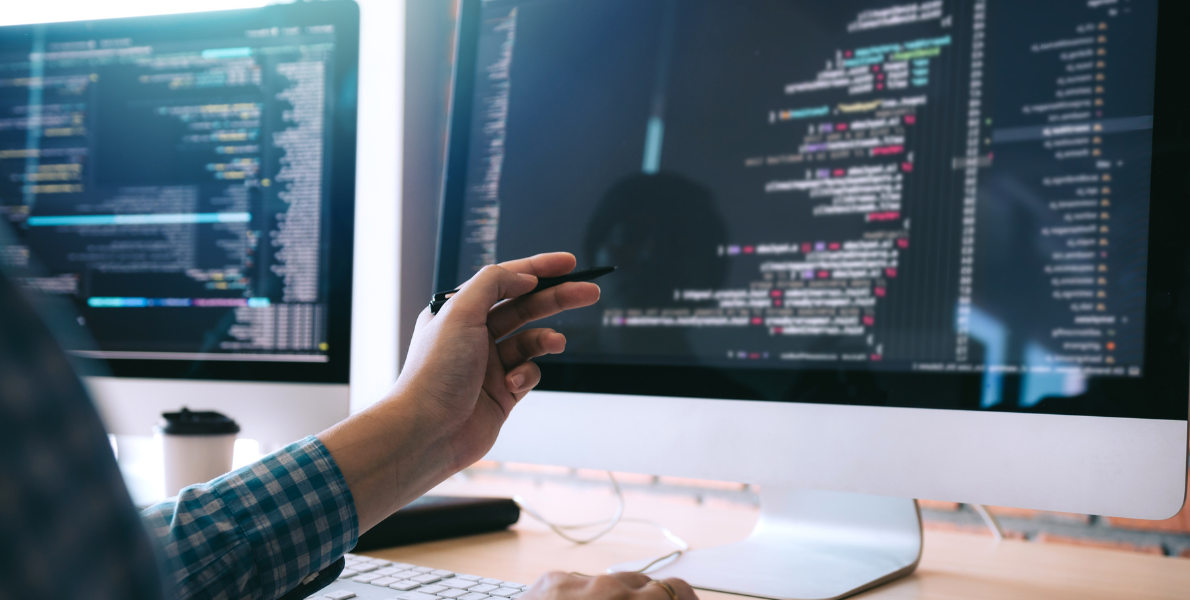 Responsibilities
With a clear scope of work in place, you can then outline the responsibilities of everyone working on the project. When creating your SOW document, you should make sure that you are clearly outlining everyone who will play a role in the development and success of the project.
Alongside detailing the responsibilities of each individual person, you should also outline the overall expectations from the team. This will help to ensure that there is strong communication throughout the entire project and enhance the overall results.
Standards
When you have been able to identify the responsibilities of the team, you can then move on to the next part of the document. The Standards section should detail how the project will be completed and what you are expecting from the vendor.
The standards sector should include things such as:
Any technological limitations that you might face, such as coding, languages, and platforms being used.
The industry standards that developers will need to maintain.
How the product will be tested and who will be involved.
The hardware and software required.
List of devices and browsers that will be accepted.
Communication expectations.
Procedures for changes, both minor and major.
Any penalties for late deliveries or bonuses for extra results.
Timeline and deadlines
Implementing large software solutions can be a long and complex process, so it is important that you set realistic targets. However, having clear deadlines in place can help to keep everyone focused on the task at hand and ensures that the project is continuously moving forward.
While your SOW contract should have a clear start and timeline, you should make sure that you are leaving room to fix any issues that might arrive during testing.
Budget
To ensure that everyone understands the project and timeline, your SOW development document should also clearly outline your budget. This will prevent any miscommunications from occurring that could impact performance or results.
Acceptance criteria
Finally, you should also outline the acceptance criteria, defining what constitutes success or failure of the project. This should cover things such as tasks and deliverables the client should accept and pay for.
Your acceptance criteria should also outline the circumstances in which the contract can be terminated without the client needing to pay the total price.
A tested statement of work template
There can be no denying the many benefits that come from utilizing a Statement of Work document for your next project; it can be tough to know where to begin. That is why here at HolaBrief, we have created a comprehensive SOW template that will allow you to enjoy the smoothest project implementation possible.
Our in-depth and completely editable template covers every aspect that you need to create a comprehensive Statement of Work document. Our in-depth document helps to ensure that vendors and clients clearly understand what the project is and what everyone's roles are as well as the timescale, budget and acceptance criteria. This guarantees a smooth and efficient project that meets your expectations and is delivered on time and within budget.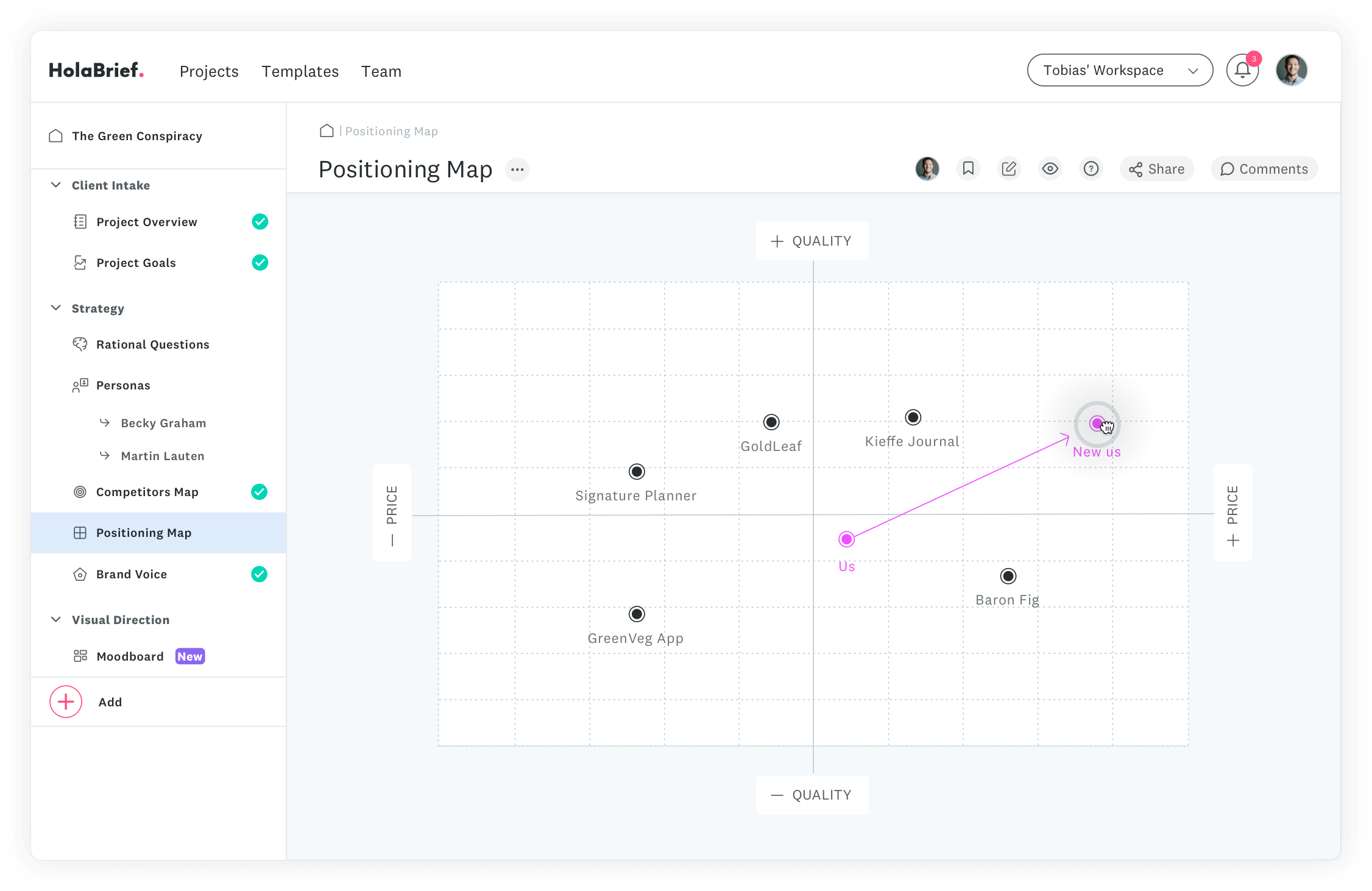 HolaBrief, a great SOW software alternative
So if you are looking for a comprehensive SOW software alternative, check out our platform today or get in touch with our friendly team, who will be happy to help answer any questions that you might have!

Click here to start exploring HolaBrief!