Don't Be Generic
Do you need a design proposal template? I have had a website for a while now, but I have always felt like it has been missing something – a visual identity. Since graphic design and branding aren't necessarily my cup of tea, I decided to send a few messages to designers all over the world. A few days later, I had several design proposals in my inbox. As I began reading them, however, I quickly noticed an unfortunate trend – they had a lot of "fluff".

After having first client consultations with potential clients, writing a detailed, strategic proposal is the next most important step in the design process. If done well, you may have a new client for a lifetime. If done poorly, and with a lot of unnecessary languages, you may lose them to someone else.
In my opinion, the most successful design proposals have at least the following five sections. Luckily HolaBrief can help with gathering already the most important information from your first client consultation within the first 2 sections: Project Overview Template and the Project Goals Template.
Project Overview
This section is to be used to show that you understand what they do, the products and services that they offer, and the problem they need you to solve. I feel the project overview is fairly susceptible to fluff. Since this is the first section of the design proposal, it seems some designers feel the need to tell an elaborate story.


We live in a fast-paced, technology-driven world. One that demands answers in minutes. In this light, the project overview shouldn't be pages and pages. It needs to be short, sweet, and to the point. I am less interested in how you will be my right-hand man and more interested in the work that you will help me do.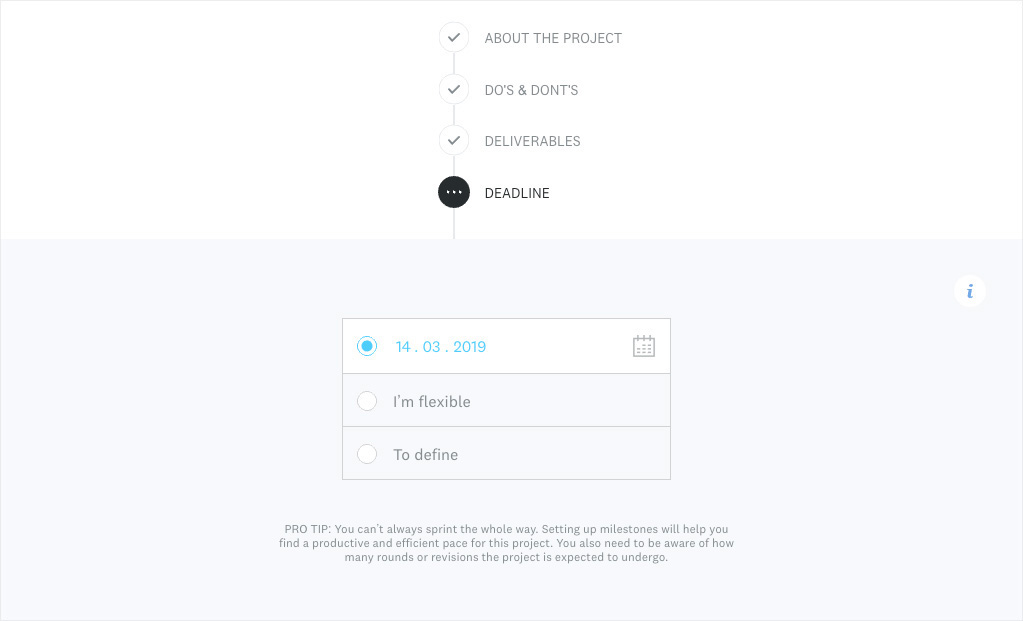 HolaBrief Project Overview exercise


A good project overview will ensure that you are on the same page as your client. It should include the following sections:
About the project – You should start the project overview with a summary of your understanding of the problem, the company, the industry, and competitors. Here you should also mention the "solution", will you being build an app, website, physical object? 

Do's and don'ts – Regarding deliverables, it is important to state what you will and won't do. Be specific as possible. For example, we will be building a website with three dropdown menu items, but not the e-commerce portion of the site.

Deliverables – What is it that you are designing? Does the project involve a redesign? Do you need to start from scratch? Will you deliver wireframes and key screens first? Will there be a final summary presentation of the research?

Deadlines – They say a goal is a dream with a deadline. In order to meet the objectives and goals that you mutually agreed upon with the client, you need to establish firm deadlines. As you all know, deadlines often change, but it is essential to set expectations from the very beginning. Is the project a one-time thing or does it make more sense to take a phased approach? 

Project goals
Bill Copeland once said, "The trouble with not having a goal is that you can spend your life running up and down the field and never score." This is also true with design proposals. You can great personas, wireframes, prototypes, but if there are no clear goals, you will never know the impact of your work. Goals need to be specific, measurable, attainable, relevant, and timely.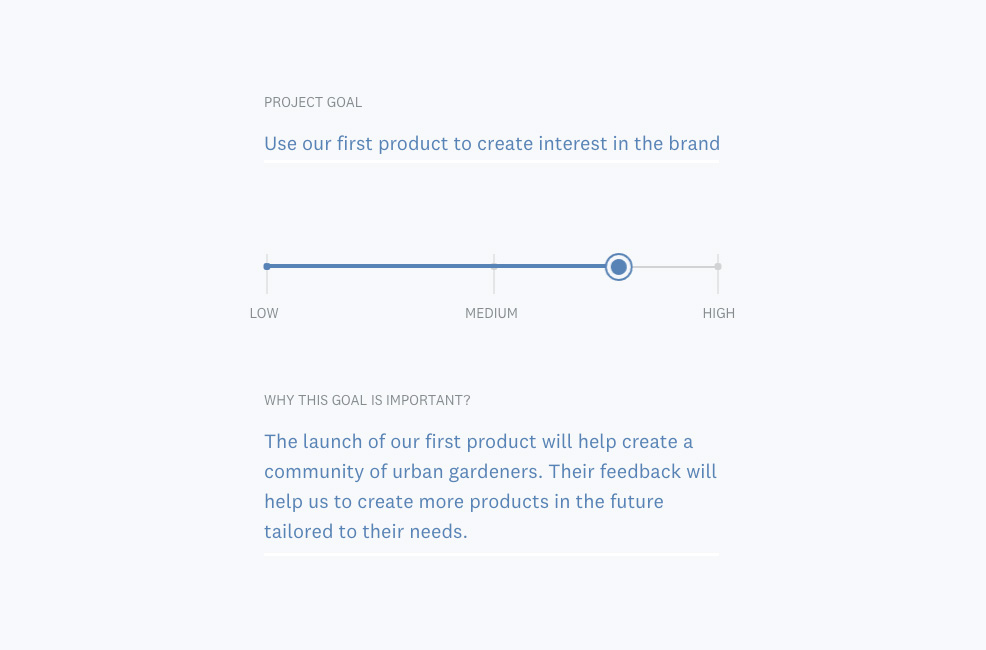 HolaBrief Project Goals exercise


Try to move beyond generic goals and really think about the "why" behind what they are doing. Make sure you include:
Project goal – This is where you state your goal, being as specific as you can.
Priority – Define its priority and avoid having more than one high priority goal.
Why this goal is important? – Will it increase revenue? Will it bring in new clients? Will it help us enter new markets? Dig deep.
Why me/us
I asked quite a few people to send me their portfolios and share with me why I should work with them. As a communicator, I appreciate a good story, but here is not the place. By now, I understand that branding is much more than just a logo and colors, but this section is the time for you or your company to truly brag about why I should pick you. What are your strengths? How many clients have you worked with? What most excites you about your work? What is your design process? Share as much relevant experience as possible.
Next steps
After reading your design proposal, what should your client do? You need to provide them with a call to action. Instead of just provide one step, it helps to show a sequence of a few of the next steps.

 For example:
Sign the proposal

40% down payment
Payment received
Kickoff call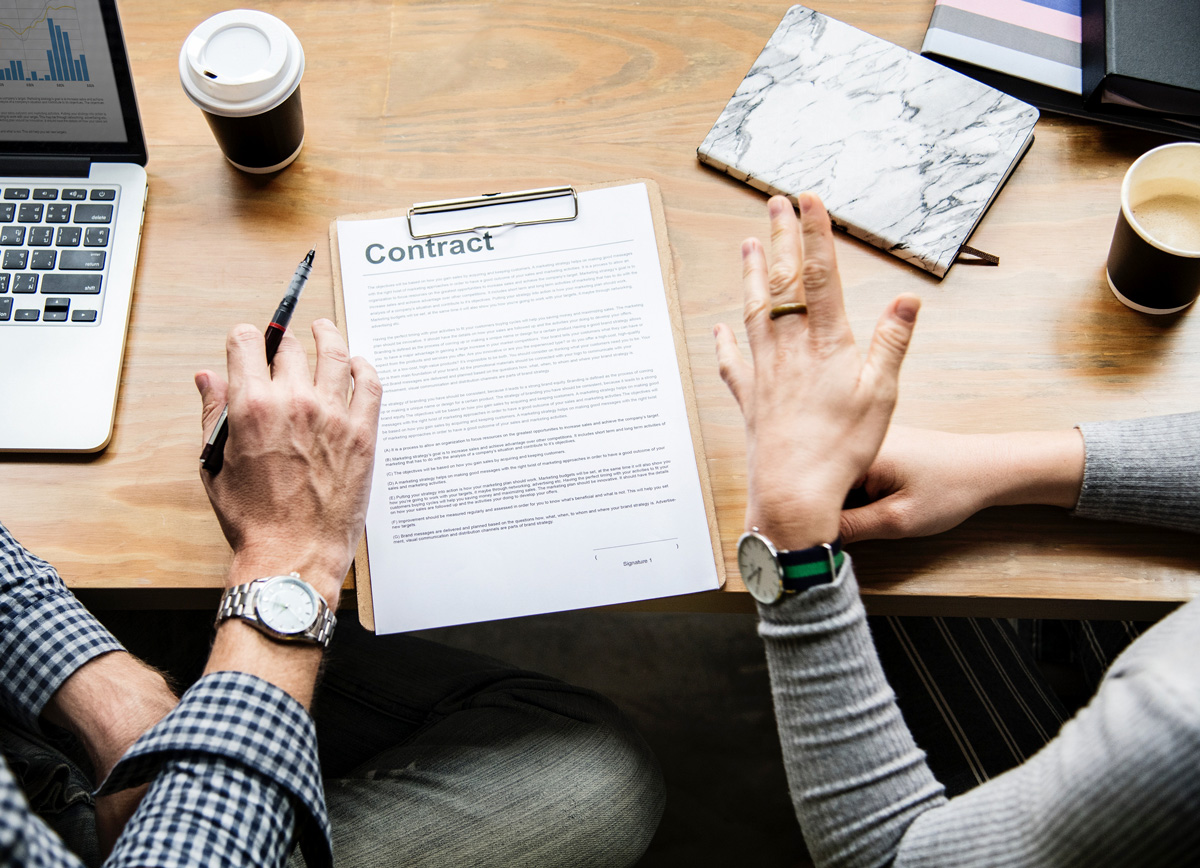 Terms & Conditions
This is often the section that goes at the very end of a design proposal. A few of the terms and conditions that are included in the proposal that my website designer sent me are:
It is only valid for one month

They have the right to highlight my page in their portfolio
Communication will be done through email and Skype only if necessary
The terms & conditions can be more legalese if you so desire, but it can be as simple as a bulleted list like the example above. At the end of the day, this is the time to ensure that you will get paid for the services that you provide.
Closing Thoughts
Design proposals are important. I chose my designers based on the proposals they sent me. They had all the elements mentioned above and clearly stated why I should work with them. They didn't just copy and paste from another document and click send. I could tell they took the time to personalize it for me, Ethan Parry. 

In short, long stories and marketing copy don't belong in a proposal. Use HolaBrief's Customisable Templates to help set up the first sections of your design proposal. You can easily download them and print out as a PDF. Next time you find yourself preparing one, cut the fluff and be strategic. You'll be grateful you did.
—

After setting up your design proposal and contract, it's time to set up your creative brief! Use HolaBrief's customisable templates to help guide you through the kickoff meeting and gather all the learnings in one neatly designed PDF, ready to be shared with your client. It's your go-to document to refer back to when validating your design decisions. Sign up now.